Drivers locked out of their cars at Royston Tesco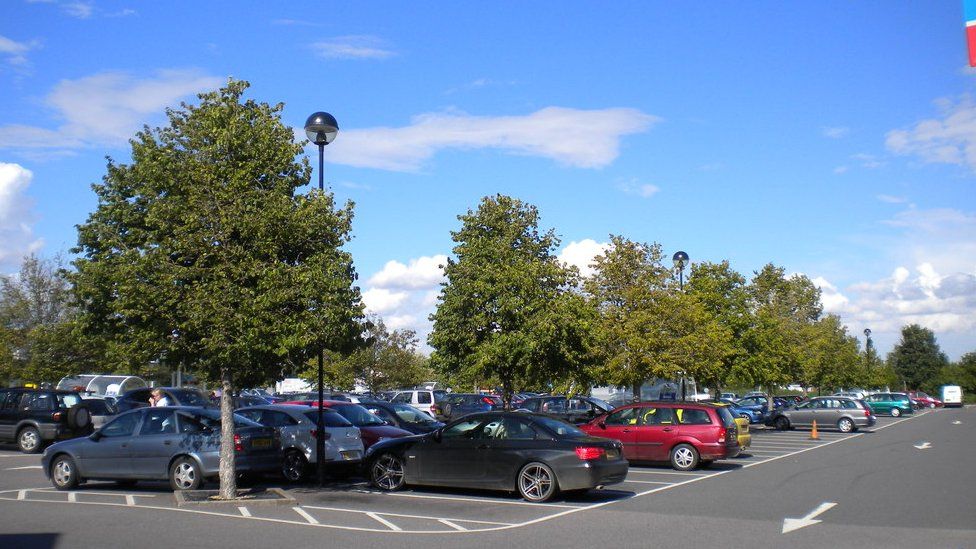 Mystery surrounds a Tesco branch after scores of drivers said they were locked out of their cars when key fobs stopped working.
Hertfordshire Police says it has had about 100 reports in three days from people using the car park at the supermarket in Royston, Hertfordshire.
The force said the cause was not yet known but "was not being treated as malicious intent".
The case is being investigated by communications watchdog Ofcom.
Tesco has been contacted for comment.
Police urged people "not to panic" if they found they could not access their cars at the Old North Road site, and to report difficulties to the supermarket.
Concerns have been raised in the past about weaknesses in keyless entry system technology, including a risk of vehicle theft.
Some worries focus on radio jamming devices blocking signals for remote central locking.
In a Facebook post, police said: "For reasons yet unknown, there appears to be an issue in this area with key fobs not functioning correctly."
In response, one woman said: "My fob wouldn't work - some lady couldn't stop her alarm going off and there were at least three other car alarms going off.
"I thought it was some kind of alien phenomena."
PC Taranvir Gill said: "If you have any problems accessing your vehicle, please do not panic.
"We would ask that in the first instance, you go to the Tesco customer service desk and ask to speak to the on-duty manager to make them aware you are having difficulties getting into your vehicle as they are aware of the process to follow."
Related Internet Links
The BBC is not responsible for the content of external sites.