Covid-19: Latest figures for Bedfordshire, Buckinghamshire, Cambridgeshire, Hertfordshire and Northamptonshire
There have been more than 1.5 million confirmed cases of coronavirus in the UK and more than 55,000 people have died, government figures show.
However, these figures include only people who have died within 28 days of testing positive for coronavirus and other measures suggest the number of deaths is higher.
The government said the restrictions will be tighter than they were in the pre-November tier system, and areas will not find out which tier they are in until Thursday.
Rates of cases
The rate of cases of Covid-19 in Luton was just below 300 cases per 100,000 people in the week to 20 November - the highest in the Eastern region.
While many districts have seen a fall in the week-on-week rate, Luton has seen a rise and has the 66th highest rate in England.
Lucy Hubber, interim head of public health for Luton, said lockdown had "not had the impact we hoped for".
She said the high rate of cases meant residents will "have to make more sacrifices coming out of lockdown".
South Northamptonshire and Northampton have rates above the England-wide average, but both have fallen week on week.
Milton Keynes has seen a slight rise in cases week on week, the only district in Buckinghamshire to do so.
All districts in Hertfordshire, except Dacorum, have seen their rates fall.
In Cambridgeshire, East Cambs was the only district to see a week-on-week rise.
Below is a table showing the rate of cases per 100,000 people by council district in the week to 20 November, and the figure at the same point a week ago.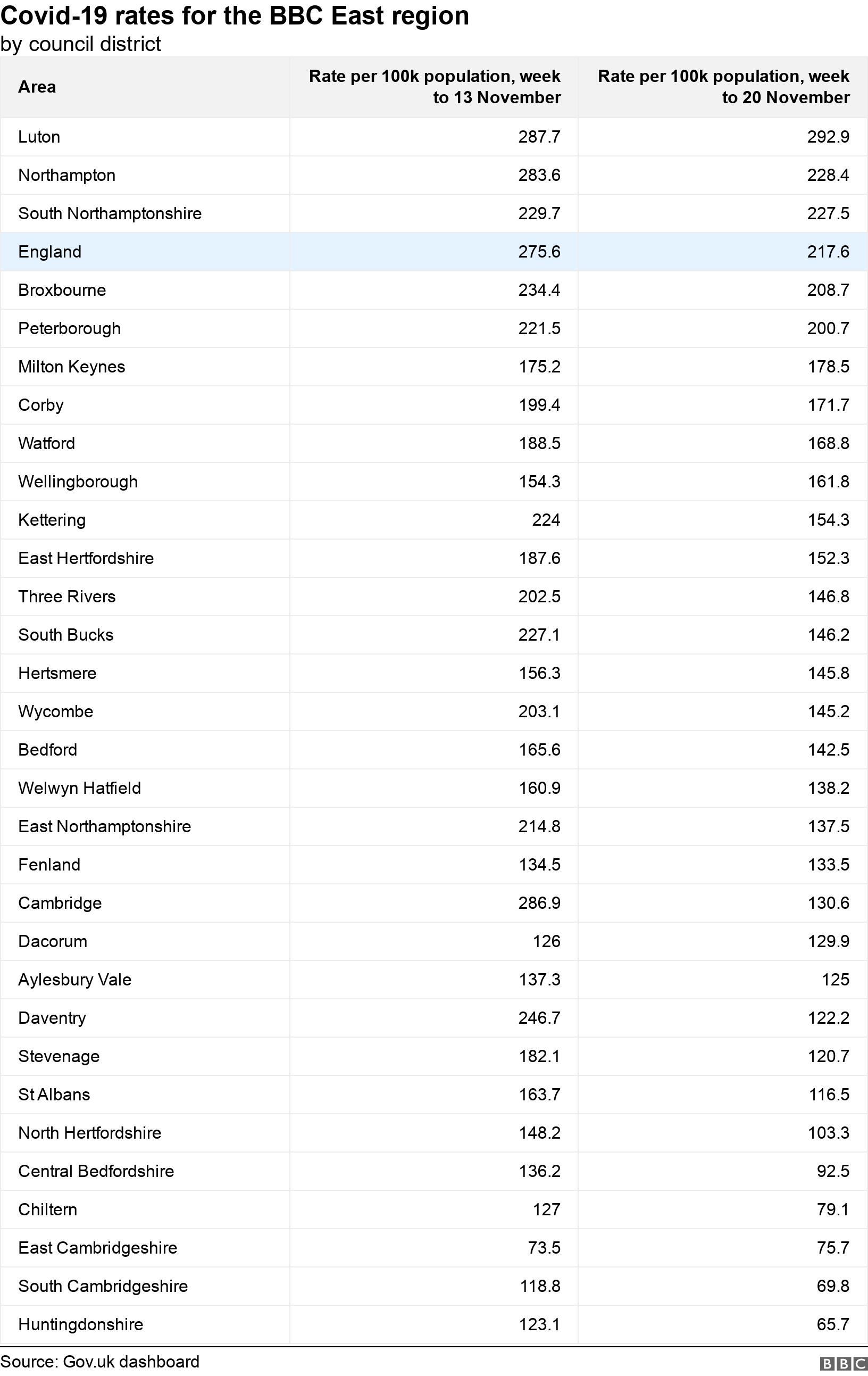 Below is how many people have tested positive for coronavirus in the week to 20 November per county, and the figure at the same point a week ago.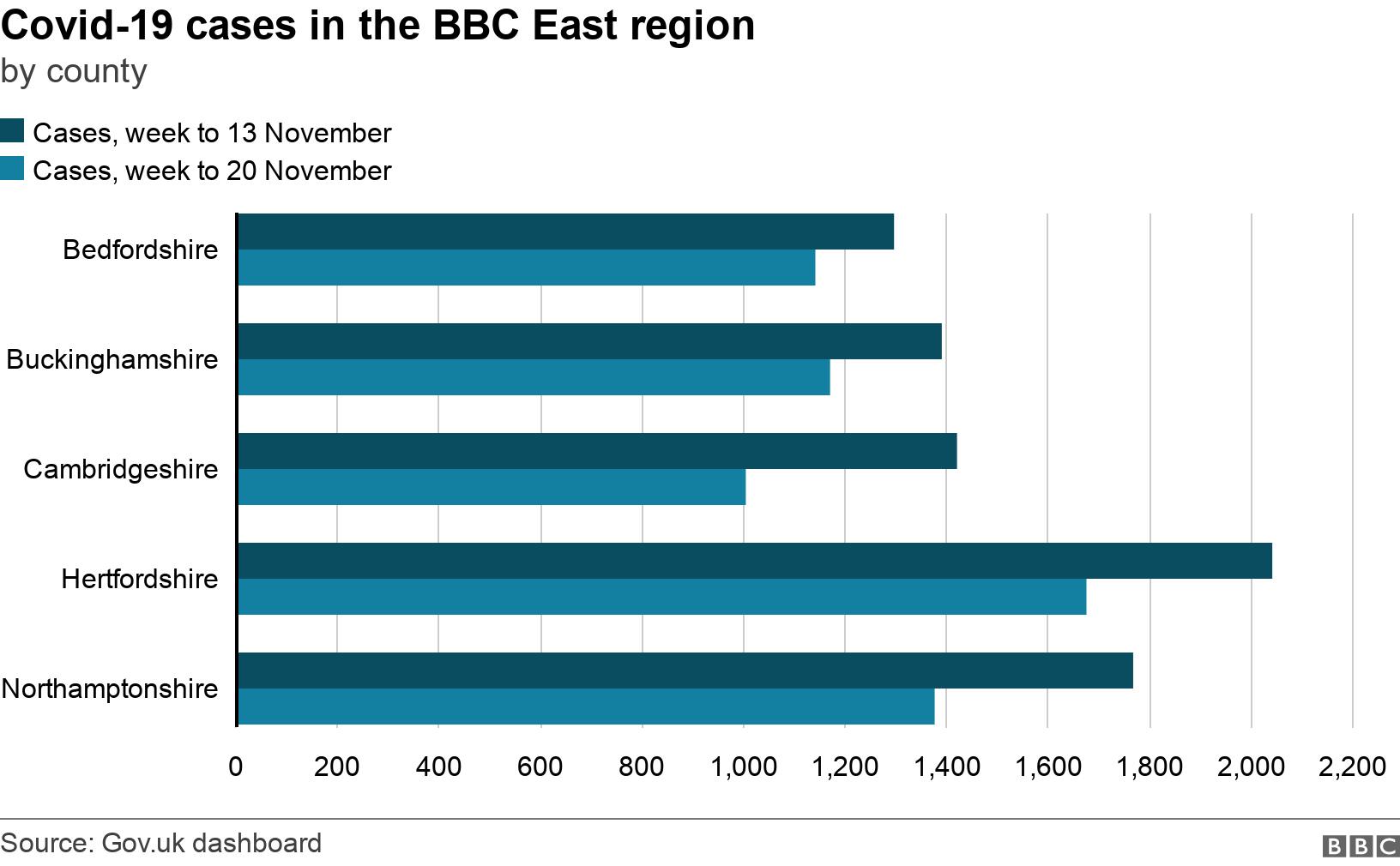 The table below shows how many people have died from coronavirus since the start of the pandemic.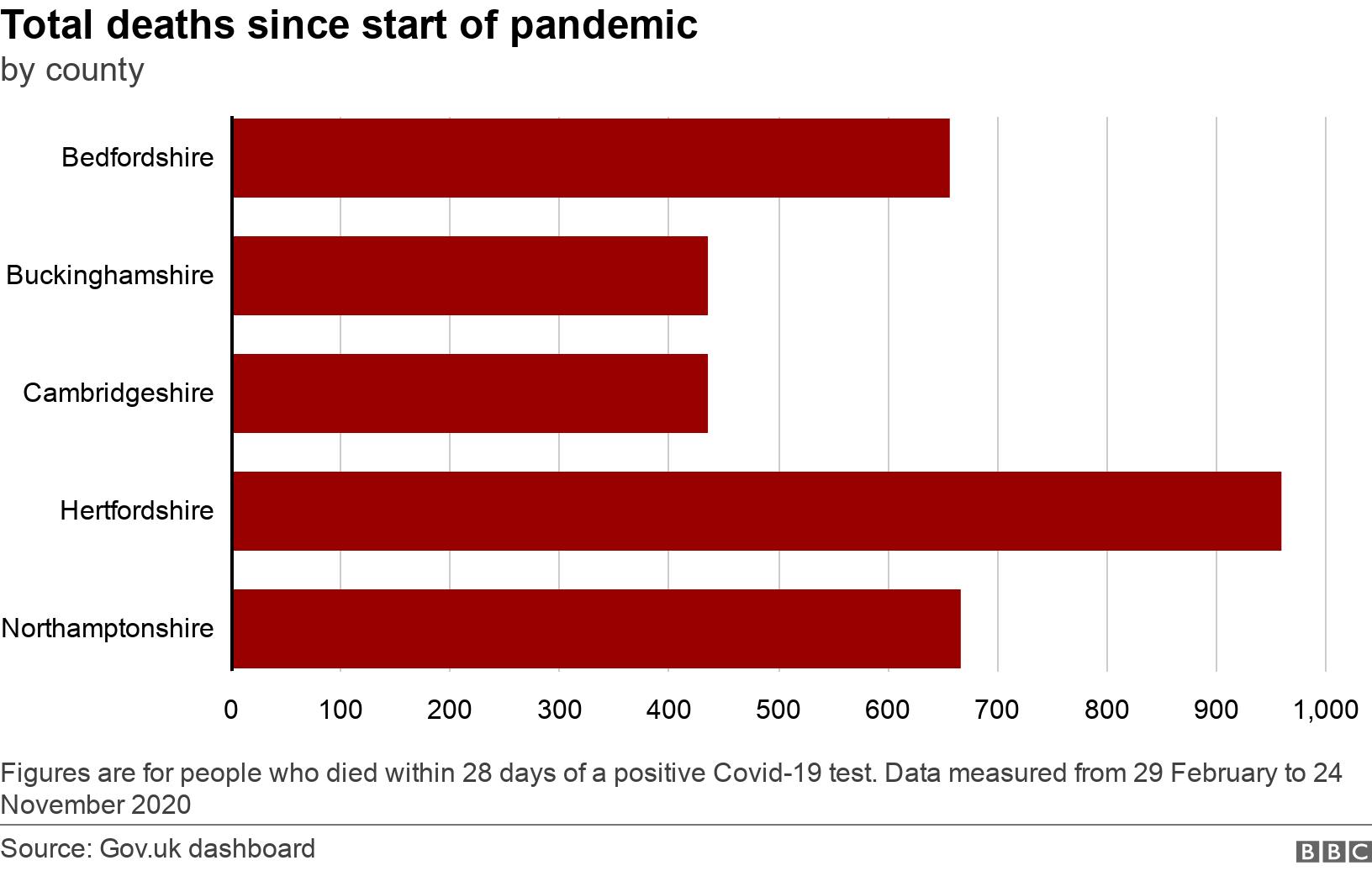 Click here for the latest figures for Norfolk, Suffolk and Essex.
For a more detailed look at coronavirus where you live, use the BBC's postcode checker:
Or you could use this interactive map to check your district:
Sorry, your browser cannot display this map