'Cancer scammer' swindled family out of £21,000, jury told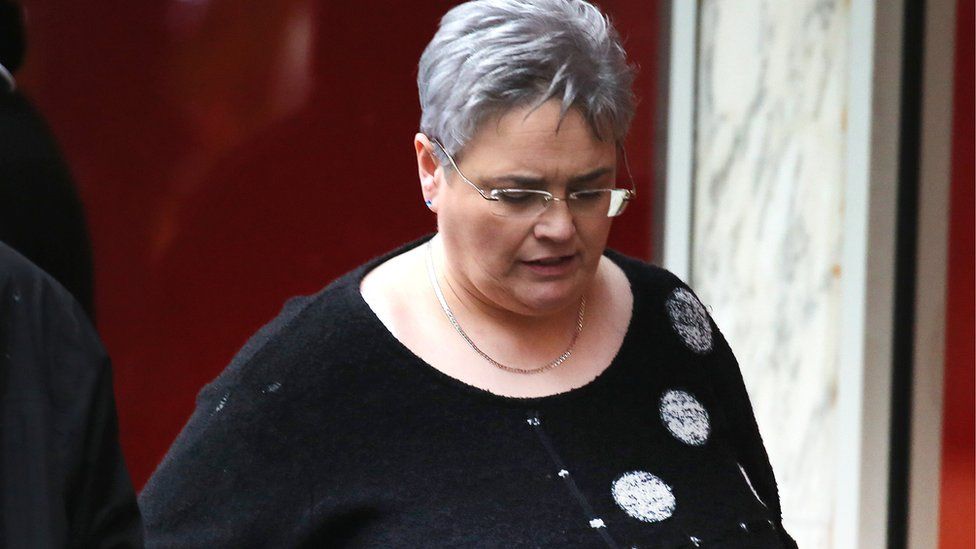 A woman faked cancer and conned her family out of thousands of pounds, a court has heard.
Ellen Danagher's sister and brothers gave her £21,000 when she told them she had bowel cancer, jurors heard.
The scam was uncovered when her siblings became suspicious and hired a private detective, St Albans Crown Court heard.
Mrs Danagher, 48, of Elsons Mews, Welwyn Garden City, denies three charges of fraud.
Prosecutor Robin Miric said Mrs Danagher told her siblings she had cancer in 2009.
Her sister, Kathleen Young, and brothers, John and Patrick Mullins, were told she had been offered "a new and innovative treatment", the court heard.
Mrs Young handed over about £12,000 - and went on to give £150 per month for organic food - while her brothers gave £7,000 each, Mr Miric said.
She said her sister had quoted treatment figures of "£160,000 and £180,000" and once sent a text saying she had "three to five years to live."
"We had no reason not to believe her," said Mrs Young.
"She's our sister and we loved her."
Mrs Young said she and her husband also took out about a £5,000 loan when her sister said she needed kidney treatment.
Although some money was repaid, by 2016 Mrs Danagher still owed her sister about £12,000, the court heard.
Mrs Young said when she herself was diagnosed with bowel cancer, her sister stopped paying.
She began to doubt her sister's claims in 2014, she said, and eventually she and her brothers hired a private detective before police were called in.
Patrick Mullins told the court how his wife was "distraught" at the thought of Mrs Danagher dying.
In 2015, he said he confronted his sister and she admitted she had lied.
"I said: 'Why did you lie to us?' and she said: 'I did lots of good things, so why pull me up about this?'" he said.
The court also heard a statement from a Royal Marsden hospital professor, whose name appeared on a letter Mrs Danagher showed to her siblings.
He said no patient record had been found, a reference number on the letter was too long, he did not see patients for the condition mentioned and the letter was not in his style.
Related Internet Links
The BBC is not responsible for the content of external sites.