Firefighter cleared over Royston pedestrian death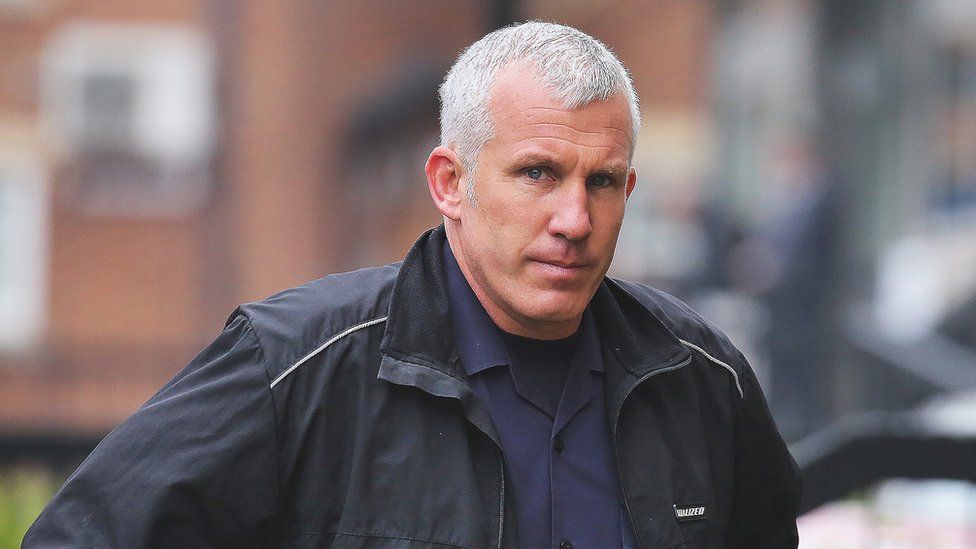 A firefighter who was driving a fire engine when it toppled over and killed a pedestrian has been cleared of all charges by a jury.
David Williams, 48, was responding to a 999 call in January 2017 when the vehicle went over on a roundabout in Royston, Hertfordshire.
Father-of-three Mitchell Bailey was crushed to death.
Mr Williams denied causing death by careless or dangerous driving and was acquitted at St Albans Crown Court.
Prosecutor Peter Shaw said Mr Williams, of Baldock Street, Royston, had been travelling at speeds between 37.5mph and 39mph on 18 January.
Mr Williams, a firefighter of 25 years who had never had an accident, said the speed did not surprise him and added: "You would tailor your speed to the conditions".
After the acquittal, Mr Bailey's wife said he had worked hard his whole life so the family had "wanted for nothing".
"He was a wonderful father and husband: caring, thoughtful, generous and above all selfless," she said.
"We will never get over losing him in such a horrific and tragic way.
"Our close, happy and contented family has been left broken, our lives are in turmoil and I am worried we may never rebuild the fun, happy family bond Mitch and I had worked so hard for and were so proud of."
She also criticised Mr Williams for showing "no compassion" towards the Bailey family.
Related Internet Links
The BBC is not responsible for the content of external sites.