The Quireboys: UK tour to go ahead despite equipment theft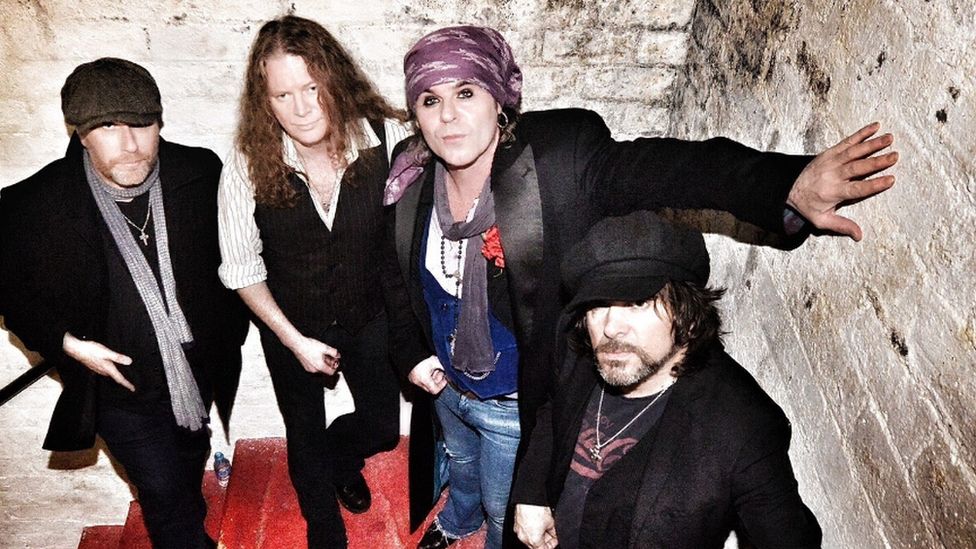 A rock band who had instruments and equipment stolen say their UK tour will go ahead as planned.
The Quireboys, who had five UK top 40 hits in the 1980s and 90s and a number two album, said their "lock-up" in Bedford was targeted while they were playing shows in Europe.
Some equipment, including pedal boards and amplifiers worth "thousands", was later found dumped in a car park.
But guitarist Paul Guerin said two vintage guitars were still missing.
The theft was discovered on Thursday after the band returned from Norway following a run of European shows.
The Quireboys formed in London in 1984 and their hits include Hey You and I Don't Love You Anymore. Their debut album A Bit of What You Fancy charted at number two on the UK charts.
Items stolen included merchandise, a pedal board, tuners, digital delay and Harrogate-based Mr Guerin's suitcase containing his clothes for the tour, which starts in Leeds on Thursday.
"At one point we thought we wouldn't be able to go ahead with our UK tour," he said.
"But thankfully most of the stuff has been found now and we've been overwhelmed by the support of people who offered to help us with replacements.
"A Facebook post about what happened has had more than 3,000 shares and it's been really humbling to have had such an unbelievable response from companies and people we don't even know who wanted to help."
The two guitars - a cherry red semi-acoustic worth £360 and vintage V6 electric guitar worth about £300 - are still missing.
The BBC has contacted Bedfordshire Police for more information.
Related Internet Links
The BBC is not responsible for the content of external sites.