Rough sleepers found beds after extra funding in Bedford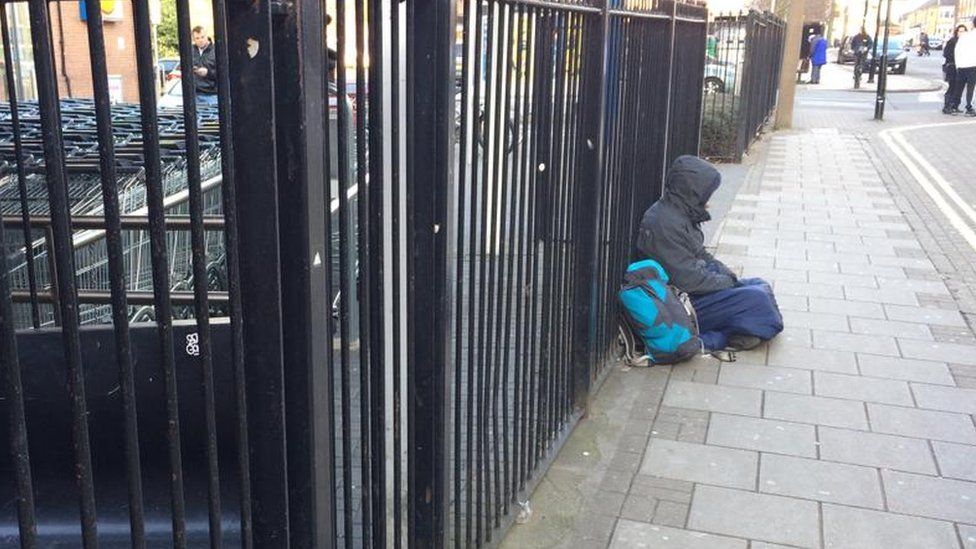 Eight people are no longer on the streets after extra funding was given to a town with one of the highest numbers of rough sleepers in the country.
Official figures showed Bedford had 76 people on the streets in 2017 - a third higher than in 2016.
The borough council received £307,000 for extra support and housing in June.
Homeless inter-agency officer Sam Price said the government grant was "already having really positive results".
Mrs Price said in the last two months, eight rough sleepers had been found beds, and two more were due to be housed in independent accommodation.
"We have been able to help the more entrenched rough sleepers and get them the ongoing support that they need," she added.
Part of the funding has been used to employ six rough sleeper case workers, including Steve Scott, who used to be homeless himself.
He said he got into difficulty after having to "walk away from employment due to high stress levels being detrimental to my health".
Mr Scott said he was eventually offered a place to work and live at the homeless charity, Emmaus Village Carlton, near Bedford.
He applied for the new case worker role as he had empathy with homeless people, and wanted to do "something I enjoyed, not just something I was good at".
"It has really lifted my self-esteem, not only to be working again, but to be doing something that really can make a difference to the lives of others," he said.
"I very simply tell them that I have been where they are, and that I do understand some of what they are feeling/going through, and that is why I am there to help."
Related Internet Links
The BBC is not responsible for the content of external sites.