Bedford cold case rapist jailed 19 years after attack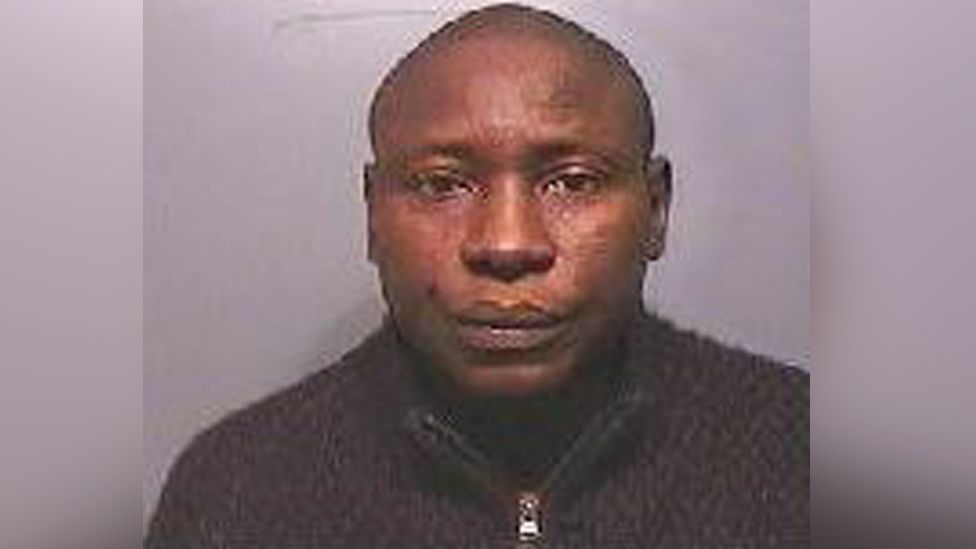 A man who carried out a "despicable" rape on a woman nearly 20 years ago has been jailed after his DNA was matched.
Donald Kargbo-Reffell, 50, attacked the woman in Bedford in 1999 and was convicted last month.
Jailing him for 12 years at Luton Crown Court, Judge Richard Foster said: "Those few minutes caused a young woman's life to be ruined."
The victim said she had "been through hell and back", adding: "I just want him to suffer like I have."
His DNA profile was traced as part of a cold case review of historic rapes and sex offences by the Bedfordshire, Cambridgeshire and Hertfordshire Major Crime Unit.
Sentencing him, the judge said: "What you did was despicable. You were no doubt out and about and saw her in a very drunken state.
"You decided to take advantage of her for your own sexual desire. You dragged her from the roadside into the bushes and carried out your evil act.
"Those few minutes caused a young woman's life to be ruined."
The attack happened after the woman had been on a night out on 1 June, 1999.
She was grabbed from behind on Bromham Road, dragged to Bedford Priory Bowling Club and raped in an isolated area.
"I went through hell and back. I became a prisoner in my own home for a few years. I had nightmares for years," she said.
In December 2017, police knocked on her door to tell her they had re-opened the case, because DNA taken at the time of the attack had since been matched to Kargbo-Reffell.
She said at first the visit had left her "horrified and upset", as she was getting ready to go Christmas shopping, and thought police had turned up because there was something wrong with her mother.
"I thought it was all forgotten about years ago," she said.
"I buried it for quite some time and didn't really talk about it. I had to unbury everything and go through it all again.
"I used to be in fear all the time; not now as I know he is behind bars. I thought he was going to get away with it after all these years, but he didn't."
Police family liaison officer Det Con Lisa Winterburn said reliving the experience had been traumatic and upsetting for the woman.
"As soon as we knocked on her door to tell her he was found guilty, just then we saw a change in her," she said.
"She just seems to be a stronger woman and the change is just great to see."
Det Insp Alan Page said: "My message to offenders is that we continue to reinvestigate these crimes and will do everything we can to bring to justice the perpetrators."
Related Internet Links
The BBC is not responsible for the content of external sites.