Dog rescued from storm drain in Welwyn Garden City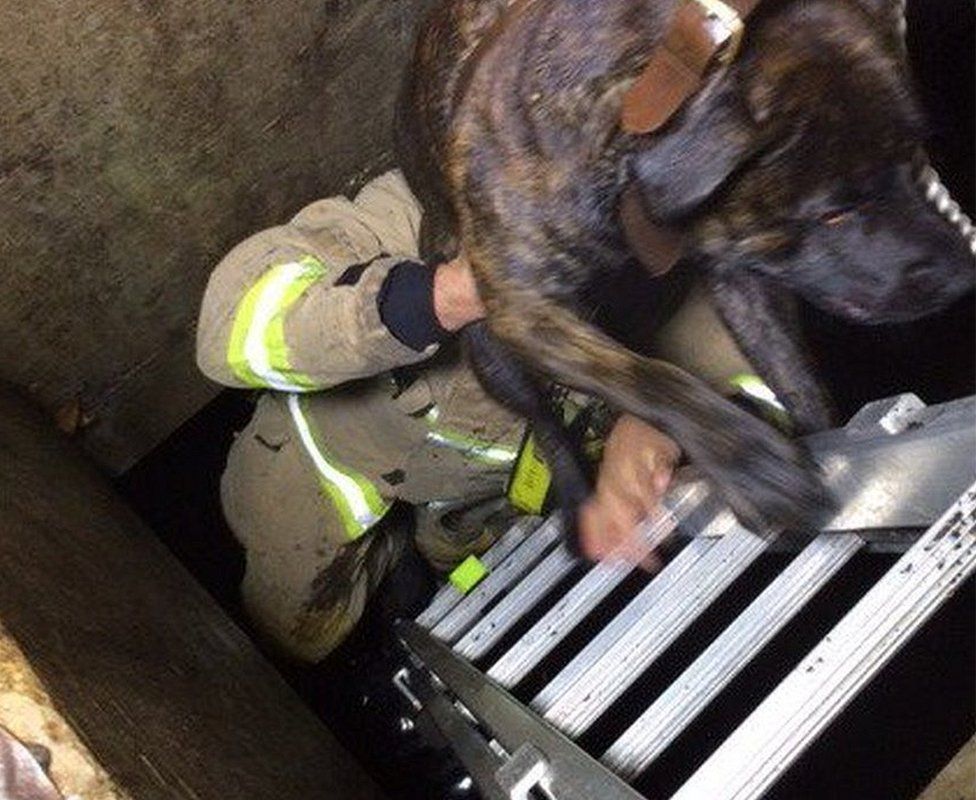 A dog that went missing during a walk with its owner in Welwyn Garden City has been rescued by firefighters from a storm drain.
The pair had been walking in woodland near Mundells when the pet went astray.
It spent almost nine hours overnight in the drain before being rescued by Hertfordshire Fire and Rescue Service.
A spokeswoman said fortunately the dog had managed to climb onto a ledge above the shallow water in the drain and seemed to be unhurt by its ordeal.
The dog ran off at about 21:00 GMT on Saturday and the owner soon had to abandon his search for the night as it was dark.
Returning to the woods the next day, he heard the dog barking in the drain and called for help.
Firefighters used a rope ladder to reach the dog and it was reunited with its owner, apparently unhurt by the fall, the fire service said.