North Hertfordshire: Museum entrance row close to 'resolution'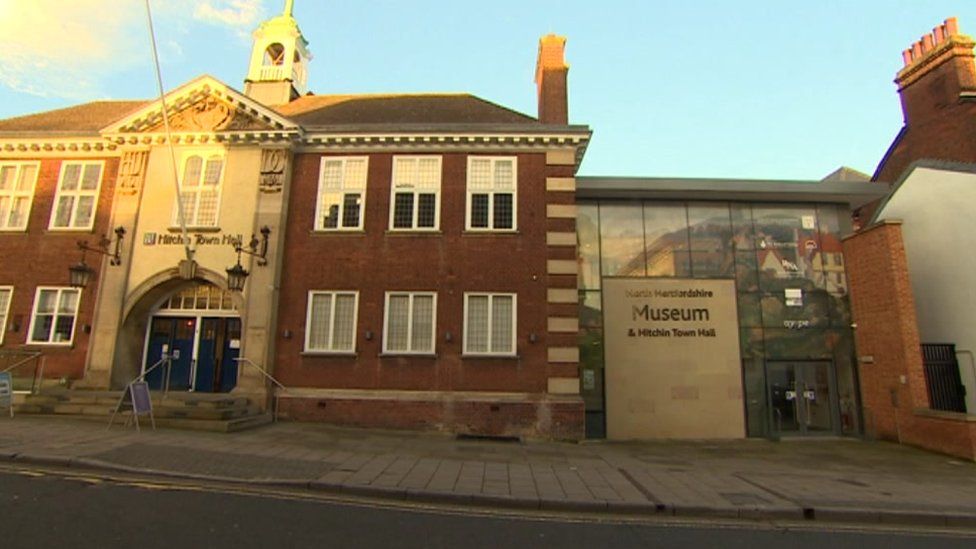 A five-year row which has stopped the public from using the main entrance to a new museum could be resolved soon, a council has said.
The North Hertfordshire Museum did not open its doors to the public in 2015 as planned because of a dispute over land ownership for part of the site.
North Hertfordshire District Council (NHDC) says landowner Hitchin Town Hall Limited (HTHL) has agreed to the sale.
Formal approval for the agreement will now go to the council's cabinet.
The wrangle has been over the use of the land at the main entrance - currently the new museum is only open to guided tours who have to access it through the district council-owned town hall.
In 2010, NHDC decided to convert the building, which it owns, and adjacent land at 14 Brand Street, into a new museum and venue.
In 2013 the project was expanded to include 15 Brand Street, but since then planning and legal issues have prevented the authority from buying the land needed for the main entrance.
Councillor Tony Hunter said: "Formal approval for the agreement now has to go to an extraordinary meeting of cabinet on 20 November, after which we will be in a position to get on with the final fit-out and get the Museum open next year."
Related Internet Links
The BBC is not responsible for the content of external sites.