Man pleads not guilty to £2.5m National Lottery fraud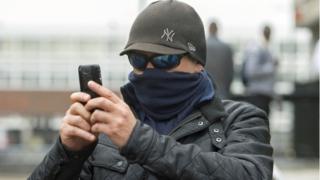 A man has pleaded not guilty to fraudulently claiming a £2.5m lottery win.
Edward Putman, 53, of Station Road, Kings Langley, Hertfordshire, allegedly claimed the jackpot with a faked ticket in 2009.
St Albans Magistrates' Court heard he was paid £2,525,485 as the winner of an unclaimed ticket bought in the Malvern or Worcester areas.
He pleaded not guilty to fraud by false representation.
Hertfordshire Police previously said it launched an investigation in 2015 when evidence came to light the claim was not genuine.
The jackpot from the draw on 11 March 2009 had remained unclaimed for several months.
The charge alleges that Mr Putman dishonestly made a false representation intended for his own gain in Watford on 1 September 2009.
He was released on unconditional bail to face trial on 19 November at St Albans Crown Court.