Luton burglars fended off by grandad jailed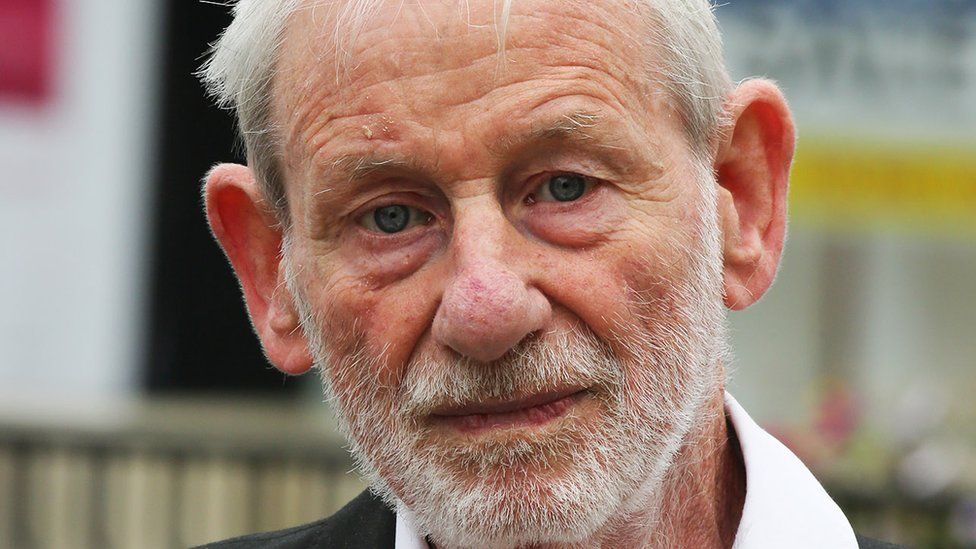 Two burglars who were fended off by an 84-year-old grandfather armed with a billiard cue have been jailed.
Michael Ring, now 85, suffered injuries including fractured spinal discs and a broken rib when his Luton home was broken in to on 10 August.
Judge Richard Foster, at Luton Crown Court, said he wished "there were more made of what Mr Ring is made of".
Roderick McDonald, 52, and Stephen Simons, 44, were jailed for burglary and grievous bodily harm with intent.
McDonald, of Luxembourg Close, Luton, was jailed for 12 years, while Simons, of Brook Street, Luton, 14 years.
Both were found not guilty of aggravated burglary.
Mr Ring kept the cue beside his bed on the ground floor following a burglary two months earlier in which his late wife's jewellery was taken.
He was asleep when the pair broke in through the conservatory but woke up and "rammed" the cue into McDonald's face.
Simons then "came in to do battle", Mr Ring told the court, adding "he came straight for me. He pushed me out of the way. I hit him with the billiard cue a couple of times."
His granddaughter Emma Price was staying upstairs in the house, called 999 and then confronted Simons, who kicked her in the ribs as he left.
After the sentencing, Mr Ring said: "I'm not a hero, I did what any person would do in their own home - I'm defending my granddaughter, my house and my property.
"It was probably one of the hardest things in my life to look at them [in court] and think that they're calling themselves human beings when they acted like animals that night."
Judge Foster said: "Mr Ring put up a fight. He showed bravery in the way he conducted himself that night, and by giving evidence in the trial without special measures and by sitting through the trial hearing the defendants tell lies."
Related Internet Links
The BBC is not responsible for the content of external sites.