UK heatwave: Aylesbury police fill paddling pools for ducks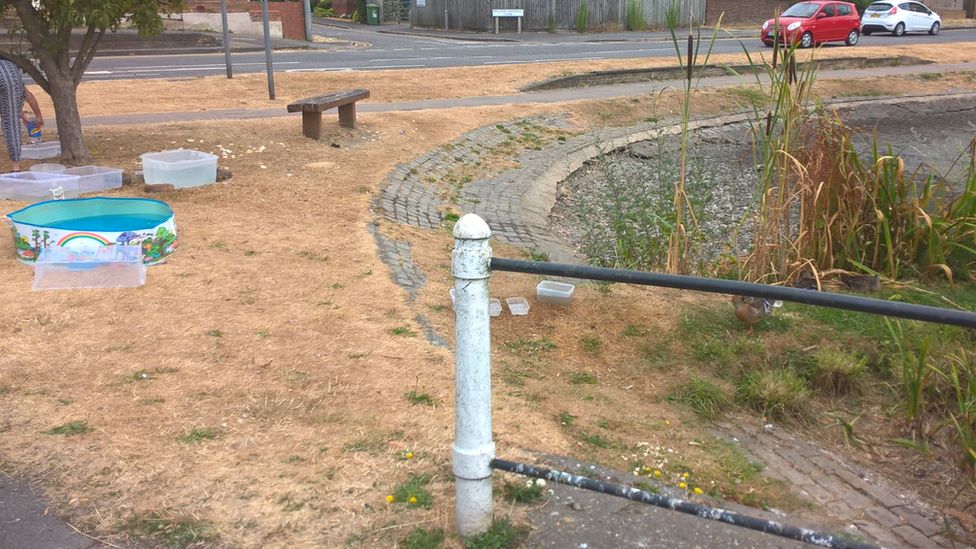 Police in Buckinghamshire have filled two paddling pools for ducks after the hot weather made their ponds dry up.
Pictures shared on social media also show a number of plastic tubs filled with water for the birds near Walton Road in Aylesbury.
"Good on the Old Bill" one user wrote on the force's Facebook page.
Aylesbury Town councillor Richard Lloyd said police who are based at a station near the ponds were "just nice like that round these parts".