Bedfordshire police specials drove above 100mph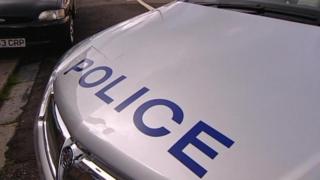 Two special police officers drove at more than 100mph while responding to reports of burglaries, a misconduct hearing has been told.
Special constable Terry Whinnett-James and acting special sergeant Umar Ajaz of Bedfordshire Police also used the siren and blue lights while driving.
Neither of the men were trained to drive a police car above the speed limit or activate the siren.
Mr Whinnett-James and Mr Ajaz admit misconduct, but deny gross misconduct.
Mr Ajaz's barrister, Kevin Baumber, said his client "did the wrong thing for the right reasons".
The hearing was told the pair were despatched to a report of a burglary where the perpetrators were still on the scene on 4 July last year.
Mr Ajaz was driving the marked police car between 23:22 and 23:32 BST when he drove at speeds of up to 112mph, the panel heard.
Mr Baumber said Mr Ajaz wanted to get the incident quickly otherwise there would have been a "greater risk to victims and advantage to the thieves".
On two other occasions that night, Mr Whinnett-James drove the marked car above the speed limit while attending reports of break-ins.
In one incident he reached 102mph on a road with a speed limit of 70mph, and in another he drove at a speed of 53mph in a 30mph zone.
'Extremely remorseful'
Mr Whinnett-James' barrister, Matthew Butt, said his client was "extremely remorseful and accepts he should not have driven above the speed limit".
Force barrister James Berry said the incidents first came to light after a complaint to Crimestoppers about the pair's driving.
Mr Butt said it was "obvious" the report came from a police officer as it identified the pair as special constables, which a member of the public would not know.
Mr Berry said both Mr Whinnett-James and Mr Ajaz breached standards of professional behaviour by speeding.
"Both officers drove in excess of 100mph - a clear case of gross misconduct," he said.
The hearing continues.