Colette McCulloch: Coroner offers to step down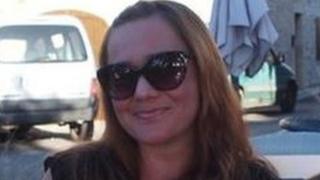 A coroner accused of being "dismissive" has offered to step down from an inquest into the death of an autistic woman killed by a lorry.
Colette McCulloch, 35, died on the A1 in July 2016 while under the care of a residential care home near Bedford.
Solicitors for her family said coroner Ian Pears initially only wanted to examine the road traffic accident.
Ms McCulloch's relatives also alleged he had been "confrontational" in letters to them and was biased.
Merry Varney, a partner in the human rights team at solicitors Leigh Day, said the family had threatened to take the case to a judicial review.
A spokeswoman for Central Bedfordshire Coroner's office said Mr Pears had offered to step down as the coroner for the case.
'Confrontational'
Ms Varney said the family's request for the NHS Trust responsible for Ms McCulloch's placement to be an interested person in the inquest was still "unanswered".
She added: "The family's case was that the coroner had acted in a manner which denied them a full and fearless inquest."
Ms McCulloch's father Andrew McCulloch, from Wyboston, Bedfordshire, said: "Colette's death was completely devastating for us.
"But then having to fight a coroner like this to get justice has nearly destroyed us."
He added: "From our initial hearing, we have found him to be dismissive. He did not answer letters often for weeks and his responses we felt were confrontational."
In a letter to the coroner on 4 May, the family said a fair-minded and informed observer would conclude there was a real possibility that he was biased against them.