Weekly food waste collections in central Bedfordshire approved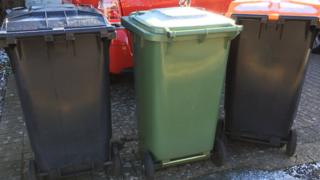 Plans to bring in weekly food waste collections in central Bedfordshire have been approved.
The executive committee at Central Bedfordshire Council said it wanted to reduce waste and increase recycling.
Plans to introduce a three-weekly collection of black bin waste will be brought in at a later stage, once "residual" non-recyclable waste has decreased, the council said.
It also aims to introduce a glass collection service across the area.
The council has previously scrapped the idea of charging £40 per household for an all-year-round fortnightly collection of garden waste.
The council consulted on the plans between February and April and had more than 15,000 responses.
It said 94% of the responses thought it was "important that everyone is helped to recycle more".