Tory gains but Milton Keynes remains no overall control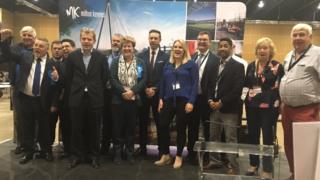 The Conservative Party gained two seats to become the largest party on Milton Keynes Council, but the authority remains under no overall control.
The Tories now have 24 seats on the council, compared to Labour's 21 and 12 for the Liberal Democrats.
Prior to the election both the Conservatives and Labour had held 22 seats, with Labour in control due to support from the Lib Dems.
The result means no party has a big enough majority to rule.
There will be discussions over the next few days to work out who will be in charge.
In all, 20 of the authority's 57 seats were being contested.
The Conservatives won six of those available, gaining two - one each from Labour and the Liberal Democrats.
Labour won eight, but had previously held nine of those available.
The turnout in the election was 32.59%.