DNA-match rapist guilty of 2007 attacks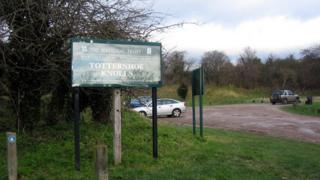 A taxi driver who raped a teenage girl and a woman in Bedfordshire more than 10 years ago has been been convicted after his DNA proved a match.
Shiphu Ahmed, 35, of Luton, dragged a 15-year-old out of his cab at a picnic site near Dunstable in 2007, Luton Crown Court heard.
Two weeks later, he raped a 22-year-old passenger in Dunstable.
The 35-year-old denied both charges. A jury heard his DNA was taken in 2017 and matched samples from both rapes.
At the time, police had appealed for voluntary DNA samples from drivers to eliminate them from their inquiries.
Ahmed did not give a sample and his failure to do so was not followed up by police, the court was told.
Domestic violence
Prosecutor Sally Hobson said: "This defendant was arrested for the first time in his life in September last year for an unrelated matter of domestic violence.
"That was not proceeded with, but his DNA was sent to a database and two matches relating to this case came up."
Ahmed, of Avondale Road, told police both his victims had consented to sex.
The court heard the 15-year-old had been drinking lager with a friend and was on her own at about 22:30 GMT on 30 November when Ahmed asked if she wanted a lift.
She asked to be taken to Edlesborough in Buckinghamshire, but instead he drove her to Totternhoe Knolls nature reserve, near Dunstable, where he raped her.
He struck again on 15 December, when a woman in an "intoxicated state" left Cubes nightclub in High Street North.
The forensic analysis - based on a condom discarded at Totternhoe Knolls and a swab taken from the second victim - was not disputed by the defence.
Ahmed will be sentenced next month.