Police error in girlfriend 'balcony throw' Hemel Hempstead case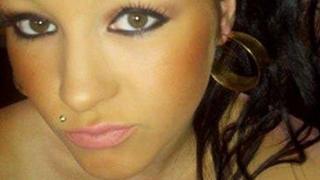 A call reporting domestic violence prior to a man throwing his girlfriend off a balcony was wrongly handled by police, an investigation has found.
John McAleer was jailed for 15 years for attempting to murder his partner Danielle Hammond at a fourth-floor flat in Hemel Hempstead in June 2015.
Hertfordshire Police received four domestic violence calls relating to the couple prior to the fall.
One was graded wrongly by a police staff member, an investigation found.
The force said it accepted the findings of the Independent Office for Police Conduct (IOPC) investigation.
It is understood there were two calls for an incident in August 2014, the second of which was not graded as an immediate response, which the IOPC felt it should have been.
The IOPC would not comment or speculate on the consequences of the handling of the call and whether this could have prevented the attempted murder, but the report added the investigation highlighted "some areas of learning" for the force.
The report said the member of staff "could not recall why she made the grading, which she acknowledged was inappropriate under the circumstances".
During McAleer's trial, St Albans Crown Court heard the defendant was seen pushing up his girlfriend's leg before she went over the railings.
Ms Hammond was left with injuries including a fractured skull, bleeding on the brain and major trauma to abdominal organs after falling 30ft (9.1m) from the flat at Lord Alexander House and landing in bushes and on a manhole cover.
Her wrists were broken, her hearing and speech was impaired and at the time of the trial she had no recollection of what happened.
McAleer had told the trial he had "stumbled into" his girlfriend before she fell.
The couple were not named in the IOPC report but its investigation focused on the police calls prior to the fall.
It found that while the staff member graded the call incorrectly, there was "insufficient evidence to show whether this grading was a deliberate action by the call handler or a mistake".
A force spokeswoman said: "Since the investigation, we have made significant changes to the way we handle domestic abuse incidents."
Following the incident, Hertfordshire Police has introduced a new method for call handlers to follow and also set up a specialist domestic abuse investigation and safeguarding unit.