Koy Bentley murder: Accused claims older man was killer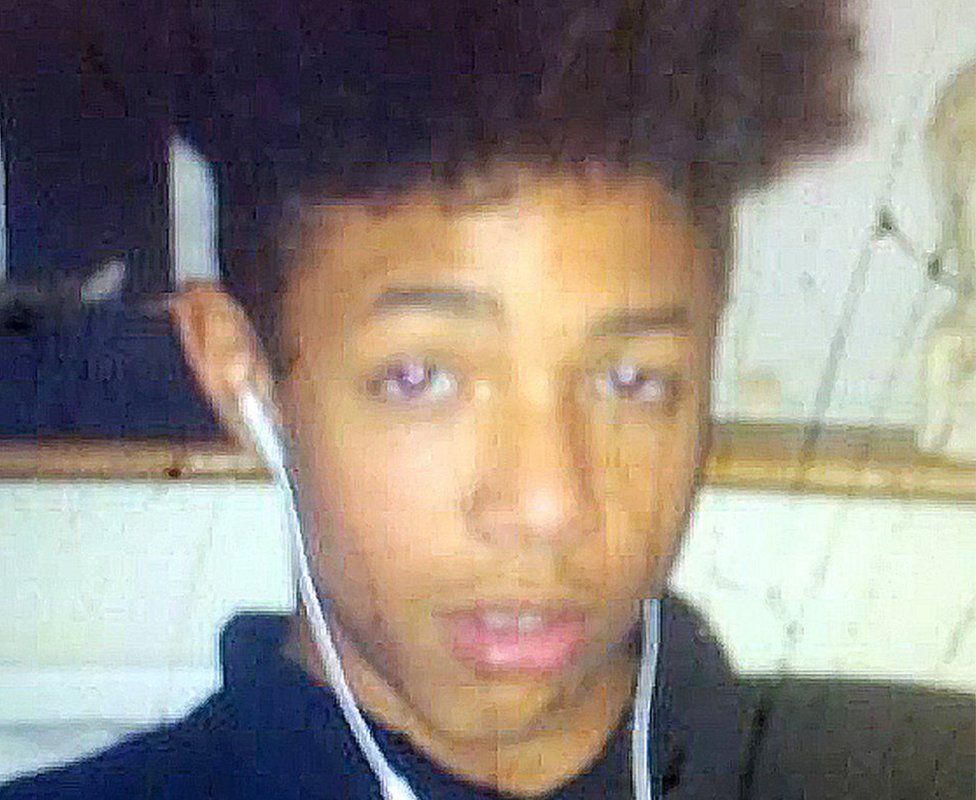 A teenager who denies murdering a 15-year-old boy at a drugs den has claimed the killing was carried out by someone else.
The 16-year-old boy told St Albans Crown Court a 21-year-old man fatally stabbed Koy Bentley in a Watford flat on 5 June.
He said Koy was in a swivel chair and the man, who cannot be named for legal reasons, stabbed him twice.
Mr Bentley, who lived in Watford, died in the flat from one of his wounds.
The teenage defendant said a disagreement between the man, now 22, and Koy sparked the violence.
The 16-year-old, who also cannot be named, said he was rolling a cannabis cigarette while the older man was on a sofa with two knives.
He said the older man asked Koy: "What happened to that pack I gave you?"
"I was puzzled. I had never seen him give Koy a pack of anything," the teenager said.
He told the court the man asked Koy again what happened to the "pack", and the 15-year-old replied he had lost it.
The older man then picked up a knife and pointed it at Koy, he said.
"It was a bit intimidating. Then he stabbed him. It was twice, but it was quick," he added.
Koy stood up and unzipped his top and blood was "pouring out" of the wounds, he told the court.
The teenager said the pair fled and in an alleyway the man put the knife under a bush.
The 22-year-old and the defendant have admitted conspiring to supply heroin and crack cocaine from the flat at Rainbow House in Water Lane.
The older man previously told the court the 16-year-old "had a stainless steel knife".
Related Internet Links
The BBC is not responsible for the content of external sites.