Star Wars firm Lucasfilm must pay 'failed' Darth Vader film damages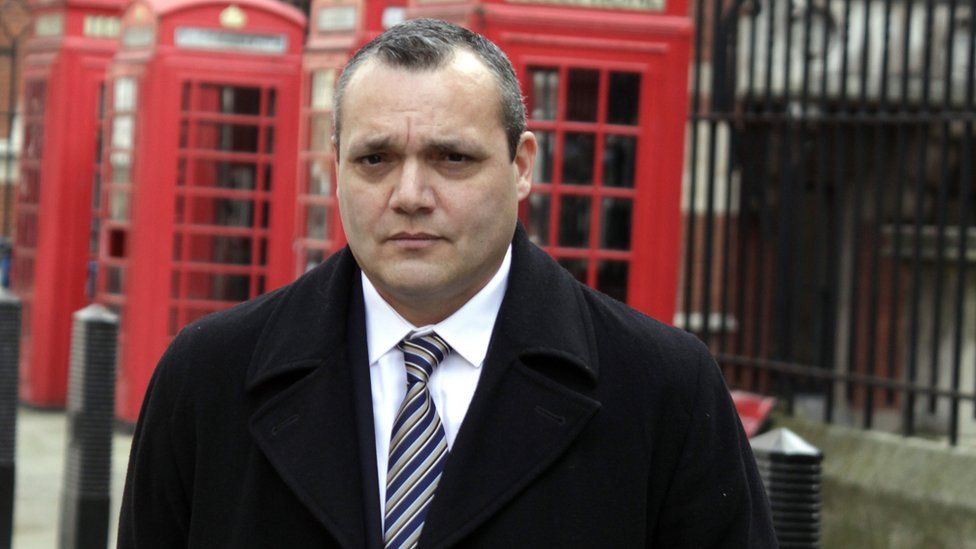 A film-maker who sued Stars Wars producers Lucasfilm for blocking plans to make a film about Darth Vader has won almost £39,500 in damages.
He claims the film would have made about £3m, with his share worth £1.35m.
A High Court judge ruled Mr John could have made the film but for Lucasfilm's interference.
Mr John, of Thornley Close, Aylesbury, claimed the Darth Vader interview and other scenes from the "For the Love of the Force" Star Wars convention in Manchester would have netted him a seven-figure sum.
It would have been broadcast in December 2015, just prior to the release of Star Wars: The Force Awakens, when anticipation and hype for the franchise was "sky high", his legal team said.
Shane Sibbel, for Mr John, told the High Court Lucasfilm's lawyers contacted the organisers of the convention and threatened to sue them unless they backed out of an agreement to let Mr John film there.
Mr John accused California-based Lucasfilm Ltd LLC and Lucasfilm Entertainment Company LLC of "unlawfully inducing a breach a contract" when they shut down his plan.
Lucasfilm denied any wrongdoing and criticised Mr John's claim as "extraordinarily speculative."
Far from making millions, he would have been lucky to turn a profit, the company insisted.
Judge Veronique Buerhlen QC ruled: "I have come to the conclusion, on the balance of probabilities, that Mr John would have made a film of the convention but for Lucasfilm's interference."
There was a real prospect that Mr John's film would have been shown on 150 screens and, but for Lucasfilm's interference, he would have made "a small profit."
The judge ordered Lucasfilm to pay Mr John a total of £39,504 in damages.
Related Internet Links
The BBC is not responsible for the content of external sites.