Plans for new '21st Century' university in Milton Keynes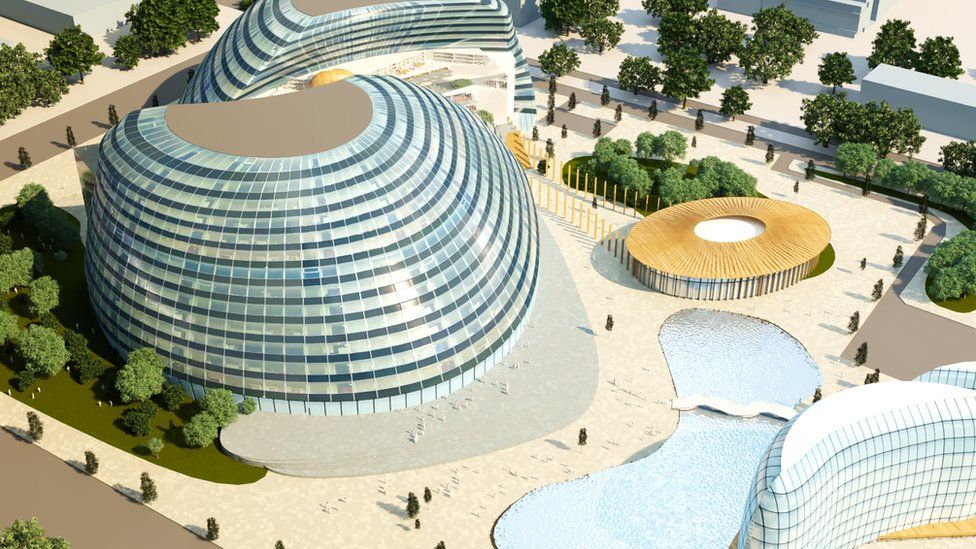 Plans for a new "21st Century" university in Milton Keynes have been confirmed after the council selected a lead education provider.
Cranfield University will provide a curriculum focused on science, technology, engineering and mathematics at the facility called MK:U.
Businesses including Microsoft will partner with the university to prepare students for the world of work.
It is hoped MK:U will welcome its first students in 2023.
The university plays a part in aims to have 500,000 residents in Milton Keynes by 2050.
An 18-month "feasibility study" will now take place which will look at the planning, design and funding for the university.
A spokeswoman for Cranfield University said there was no specific figure, but a "substantial amount of money" is needed for MK:U to become a reality.
The university will be looking for business partners and investors to get involved and help with funding.
Milton Keynes Council chose Cranfield University as the lead education provider after inviting institutions to bid as part of an "invitation to tender process".
Labour and Cooperative Leader of Milton Keynes Council Peter Marland said: "This is the most historic day in Milton Keynes' history since the town was created.
"For a long time, we've held aspirations for a bricks and mortar university in Milton Keynes to attract talented young people and for local students to attend, and this is a significant step towards the creation of MK:U."