M1 crash trucker's firm 'unaware' his licence was revoked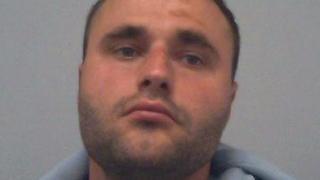 A lorry driver who caused the death of eight people on the M1 motorway had not revealed his professional licence had been revoked, his employer said.
Ryszard Masierak was stopped in the inside lane when his lorry was involved in a crash with a minibus, last August.
His employer Ahmed Elmagdoub said he had had his licence checked on joining AIM Logistics in June and reviews were due every three months.
He added Masierak had not told them it was revoked 37 days before the crash.
Polish national Masierak, 31, was convicted of eight counts of causing death by - and four of causing serious injury by - dangerous driving at Reading Crown Court on Tuesday.
"A further licence check was not due to take place during the short intervening period between the revocation and the tragic collision," said Mr Elmagdoub, of the Evesham-based company.
"Had we become aware of the licence revocation then Mr Masierak would not have been allowed to drive for AIM, and he would have been made subject to our disciplinary procedure."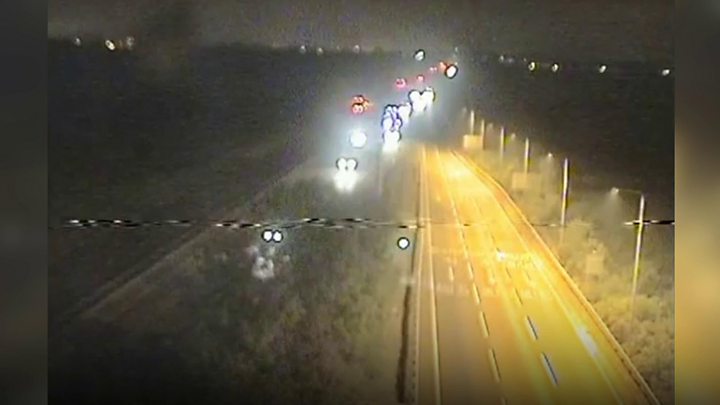 The Office of the Traffic Commissioner (OTC), the regulator of professional drivers, said Masierak's licence was revoked on 20 July after he failed to re-arrange a date for a driver conduct hearing.
He had failed to attend a previous hearing on 28 June after being reported to the OTC by the Driver and Vehicle Standards Agency for committing "drivers' hours offences" while working for a previous employer.
Masierak was reported for offences including driving in excess of 10 hours within a 24-hour period, daily rest offences and exceeding four-and-a-half hours driving without taking required breaks.
During his trial, the jury was told Masierak was at twice the drink-drive limit and had stopped in the inside lane at the time of the crash on the M1 near Newport Pagnell on 26 August.
Just after 03:00 BST, a minibus being driven by Cyriac Joseph carrying 11 Indian tourists from Nottingham to London on their way to Disneyland Paris pulled up behind Masierak's vehicle with its hazard lights on, waiting to go around it.
Seconds later a second lorry driver, David Wagstaff, who had been on a hands-free call for an hour, ploughed into the back of the minibus, without swerving or braking, and forced it into and under Masierak's vehicle.
The jury cleared Wagstaff of eight counts of causing death by dangerous driving on Wednesday, but he had earlier admitted eight counts of the lesser charge of causing death by careless driving.
The pair are due to be sentenced at Aylesbury Crown Court on 23 March.
AIM Logistics director Mr Elmagdoub added: "Our thoughts and deepest sympathy remain with the families and friends who have lost loved ones and also those who were injured in this terrible incident."