Janet Brown murder: More than 300 suspects ruled out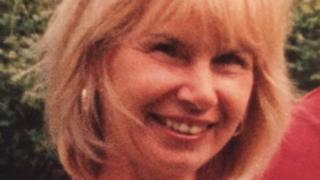 Police examining the 1995 murder of a nurse who was gagged and handcuffed have eliminated more than 300 suspects from the case.
Janet Brown, 51, was attacked on 10 April 1995 and found naked at her home in Radnage near High Wycombe, Buckinghamshire, the next day.
Thames Valley Police said in 2015 that a new sample of DNA had been produced.
But Peter Beirne, from the major crime review unit, said there had been no arrests since that renewed appeal.
"We would continue to appeal to anyone with any information about Janet's murder to contact police," he added.
Police did not reveal the source of the new DNA sample at the time of the 20th anniversary appeal, but asked the public to put forward names to be tested.
Mrs Brown had been alone at her home on Sprigs Holly Lane when she was killed. Her body was found at the foot of the stairs by builders who arrived to do some work.
A post-mortem examination showed the Oxford University research nurse died of head injuries believed to have been inflicted by a blunt instrument - such as a crowbar.
There was no evidence of sexual assault and police said they were open-minded about a motive.
One theory was the crime was a burglary gone wrong because a window had been broken - but nothing was stolen.