Decapitated cat death investigated in Welwyn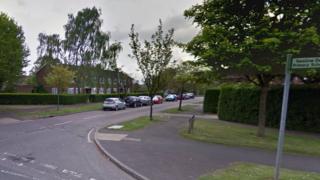 The death of a cat found with no head is being investigated by police.
The animal was found in Blackthorn Road, Welwyn Garden City on Wednesday.
Hertfordshire Police said while the cat was "missing its head", the cause of death was not confirmed and the owner had not yet been traced.
Officers who are investigating several other deaths of animals in the county said it was too early to say whether this latest case was linked to the so-called "Croydon cat killer".
The Met Police began investigating a series of "gruesome" killings which initially began in the Croydon area in 2015.
A number of forces in England are working with Met officers and forensic specialists to investigate hundreds of animal killings.
While Hertfordshire Police has not yet been able to link the Blackthorn Road cat death with the others, investigators are "keeping an open mind and are exploring all possible avenues of inquiry", a force spokeswoman added.