Criminal who fled to Berlin is convicted of 1993 murder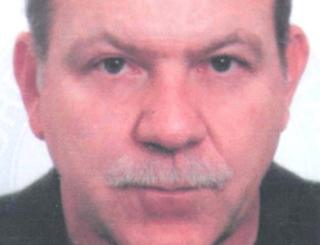 A criminal who evaded capture for 23 years after shooting a man during a drug deal "scam" has been found guilty of murder.
Justin Clarke, 62, fled to Germany after killing Paul Milburn in his car in a country lane near St Albans, Hertfordshire, in April 1993.
He was arrested in Berlin in September 2016 and convicted after a trial at Woolwich Crown Court.
Clarke, who did not appear in court, will be sentenced on Wednesday.
Live updates and more from Beds, Herts and Bucks
The court heard that former doorman Clarke - then 37 - had tried to con Mr Milburn out of thousands of pounds by buying blocks of wax and passing them off as cannabis resin.
Foil was taken from Ferrero Rocher chocolate sweets and added to each block so they appeared to have a gold seal, it was claimed.
Prosecutor Christopher Donnellan QC said the murder happened as Clarke was attempting to "scam" Mr Milburn into buying the fake drugs.
He said that Clarke had put a price of between £2,200 and £2,300 on each block.
The jury heard that Mr Milburn, 43, a painter decorator from Walton-on-Thames, Surrey, had driven a borrowed Saab Turbo sports car into Hertfordshire, intending to buy the cannabis.
He was shot behind the wheel of his car as he waited on Noke Lane, St Albans, on the afternoon of 26 April, 1993.
"One shot was fired at very close range," Mr Donnellan said. "The bullet entered through the right shoulder and out of the left arm and embedded in the passenger seat.
"It caused fatal damage internally to Mr Milburn and, very shortly afterwards, he died."
Clarke fled to Germany after the shooting and became one of Britain's most wanted criminals, the court was told.
He did not attend the trial, remaining in his cell at HMP Belmarsh.
He will be sentenced on Wednesday.