M1 motorway: 'No suspect found' after road closure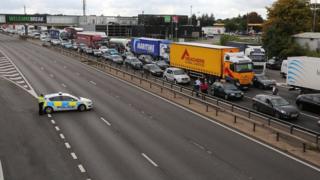 No suspects have been identified after a container filled with acid led to a 15-hour closure of part of the M1.
Motorists were stranded when an 11-mile (18km) stretch between junctions 15 at Northampton and 14 at Milton Keynes was closed on 19 September.
Thames Valley Police said the "suspicious object" was a five-litre container in a black bin bag, which contained a form of acid.
They said the case was now closed unless further information emerged.
Police said they believed the substance in the bag could have been hydrochloric acid, but as no suspect was identified, further tests were not carried out.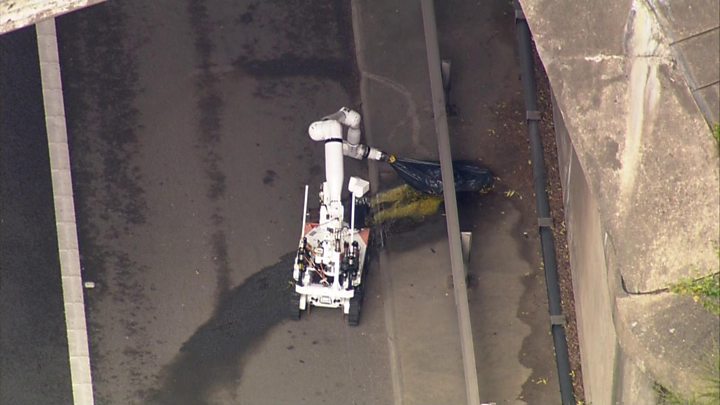 The container was found under a bridge on the southbound carriageway, below the road connecting Little Linford and Gayhurst, and officers said at the time there was no evidence to suggest it was "terrorist-related".
The stretch of road was closed from 07:30 BST and the northbound carriageway reopened at 17:00 BST, prior to which many motorists were released from the queues via Newport Pagnell Services.
But the southbound carriageway was not reopened until 22:30 BST.
A police spokesman said: "Officers carried out an extremely thorough investigation into this incident. However, a suspect could not be identified and as such the investigation has now been filed.
"The substance was identified as a form of acid; however, further analysis was not undertaken to identify it as a suspect had not been identified."