East of England Ambulance Service takes over Private Ambulance Service contract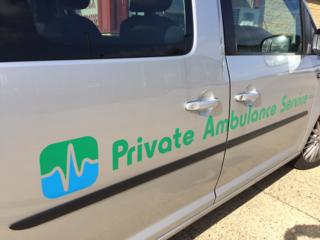 The NHS has taken over ambulance services previously supplied by a firm that went into liquidation.
The East of England Ambulance Service Trust (EEAST) is now providing non-emergency patient transport in Bedfordshire and Hertfordshire.
The service was previously run by the Essex-based Private Ambulance Service (PAS).
The Basildon company ceased trading on 9 October after taking over from another company in March.
An EEAST spokesman said: "Since the closure of PAS, EEAST has been delivering services under an emergency contract and are now working to fully mobilise the new substantive contract."
The contract was awarded by the Bedfordshire, Luton and Hertfordshire Clinical Commissioning Groups (CCGs).
Dr Alvin Low, from the CCGs, said: "Returning the contract for non-emergency transport to an established NHS provider will, we feel, give assurance to our patients."
EEAST is currently reviewing a number of serious incidents, after claims last week by Norwich South MP Clive Lewis that 20 people had died after ambulances arrived late.
The trust said it was reviewing all the cases to find out if the "patients came to any harm".
Omar Khaliq, who worked for PAS and is now employed by EEAST, said: "I already feel so much more comfortable and secure.
"They are taking on feedback from employers and I believe the service is already better and has improved."