Luton Airport expansion 'unsuitable', MPs told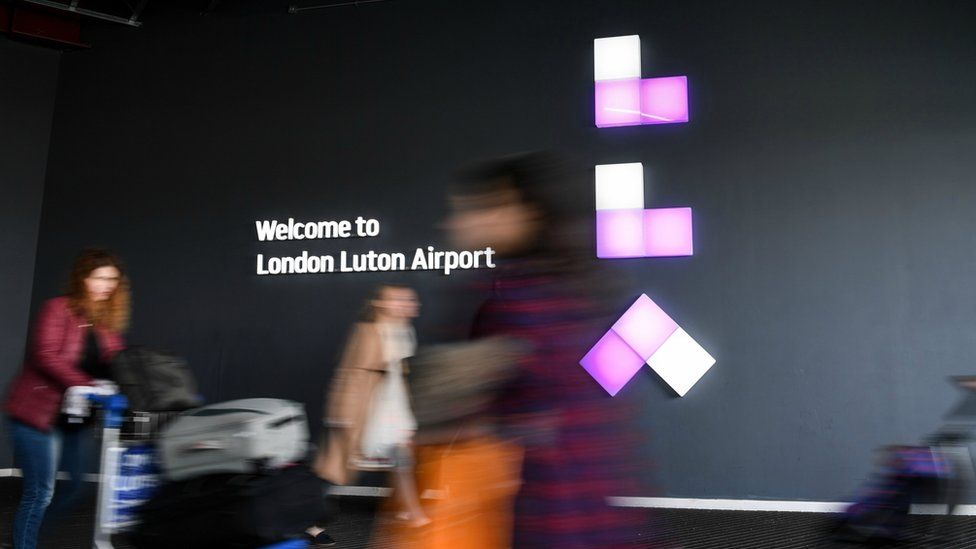 The proposed expansion of London Luton Airport is both "unsuitable" and "unsustainable", an MP has claimed.
Bim Afolami, MP for Hitchin and Harpenden, said growth would be "Bedfordshire's gain - Hertfordshire's pain" in terms of noise and pollution.
It wants to reach its 38m passenger target by 2050 with 240,000 flights a year using its one existing runway.
Conservative Mr Afolami told a Westminster Hall debate on Tuesday that he "was not against airports" and "recognised the jobs and economic growth the airport brings to the UK and to Luton."
"The proposed expansion to more than double Luton's passenger numbers is both unsuitable to the local area and unsustainable in the context of the constraints that exist in rural Hertfordshire," he said.
"Luton is just not the right place for an airport of the proposed size of 38m passengers," he added.
However, Transport Minister Paul Maynard said that the airport was already "actively engaged" in local consultation.
He told the debate: "We recognise that those who live closest to airports bear a particular burden of the costs."
More than 30,000 jobs depend on the airport, councillor Andy Malcolm, chair of London Luton Airport Limited said.
Luton Borough Council chief executive, Trevor Holden, said expansion at the airport would bring significant economic benefits.
"The impact on our local economy and community is huge - not just in Luton, not just in Bedfordshire, Bucks and Hertfordshire," he said.
"Across the board we're making a real difference to the economy of the eastern region."
Related Internet Links
The BBC is not responsible for the content of external sites.