Inquest into binman's death finds lorry was "defective"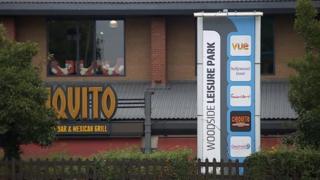 A binman was dragged under the wheels of a bin lorry with a defective handbrake and faulty wiring, an inquest has concluded.
Father-of-two Peter Coleman, 54, from Dunstable, was dragged under his lorry as he tried to stop it rolling away at Woodside leisure park in Watford in October 2014.
The father-of-two died in hospital after suffering a cardiac arrest.
A coroner today also found Mr Coleman's lorry had been left in gear.
The jury inquest at the Old Courthouse in Hatfield, Hertfordshire, heard how Mr Coleman - who both drove and operated the bin lorry alone - had reversed the vehicle into a service area at about 0600 BST on 11 October 2014.
The hearing was told the binman got out to load two bins, but the truck began to move forward on its own.
He became trapped under the vehicle's rear axle as he ran to bring it under control, the jury heard.
Coroner Geoffrey Sullivan concluded in a narrative verdict that three factors contributed to Mr Coleman's death.
He said the vehicle had been left in gear, that the handbrake system in the bin lorry was defective - and that its wiring system was incorrectly modified.
A health and safety investigation is currently under way.
'Sad incident'
Mr Coleman, a binman with more than 20 years' experience, had been working for Luton-based waste management firm F&R Cawley Ltd.
In a statement, the company described Mr Coleman's death as "a very sad incident".
"We are unable to comment further while investigations are continuing, and we will work with the relevant authorities as part of that process," a spokeswoman said.
Speaking after the inquest, Mr Coleman's wife Bev said his family would miss "Pete's cheeky smile".
"It has been incredibly difficult to hear the findings of the inquest and ultimately how Pete's death could and should have been prevented," she said.
"Pete was a very good father and grandfather. He was a great friend who would have helped anyone."