Habib Ullah: Thames Valley Police settles drugs search death claim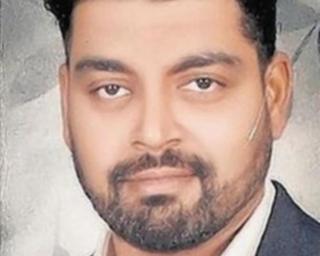 The widow of a man who died following a drug search by police has settled a compensation claim.
Habib Ullah, 39, of Slough, Berkshire, went into cardiac arrest during the search in High Wycombe in 2008 and was pronounced dead in hospital.
In 2015, five Thames Valley Police officers were cleared of any wrongdoing in connection with Mr Ullah's death.
Mr Ullah's widow lodged a compensation claim which police settled "in the hope everyone involved can move on".
An inquest into his death in 2010 heard how officers noticed Mr Ullah had a lump in his cheek after searching the group.
Key evidence
During one hearing Emma Forbes, who was present at the time, said officers had held Mr Ullah face down on the ground at one point, and said they had "their hands around his throat, pressing down and putting their hands in his mouth at the same time".
In its initial investigation in March 2010, the Independent Police Complaints Commission (IPCC) cleared the officers of any wrongdoing.
But then, while under oath during the 2010 inquest, the officers admitted removing potentially key evidence from their IPCC statements.
The revelations meant the 2010 inquest was abandoned and a new IPCC investigation launched.
Five officers were later cleared of gross misconduct following the alleged breaches involving altering their statements.
The Crown Prosecution Service also decided against proceeding with any charges.
An inquest jury in March 2015 recorded a verdict of death by misadventure.
Thames Valley Police Deputy Chief Constable, John Campbell said: "In this case Thames Valley Police has received a compensation claim and made the decision to offer a settlement to the widow of Mr Ullah, which she has accepted."
DCC Campbell said a "protracted court case would not be in the interests" of those involved.
He added: "No amount of money can compensate for the loss of a loved one and, as I have said, our thoughts remain with Mr Ullah's family and friends."