Bedfordshire police officers' son cleared of dangerous driving death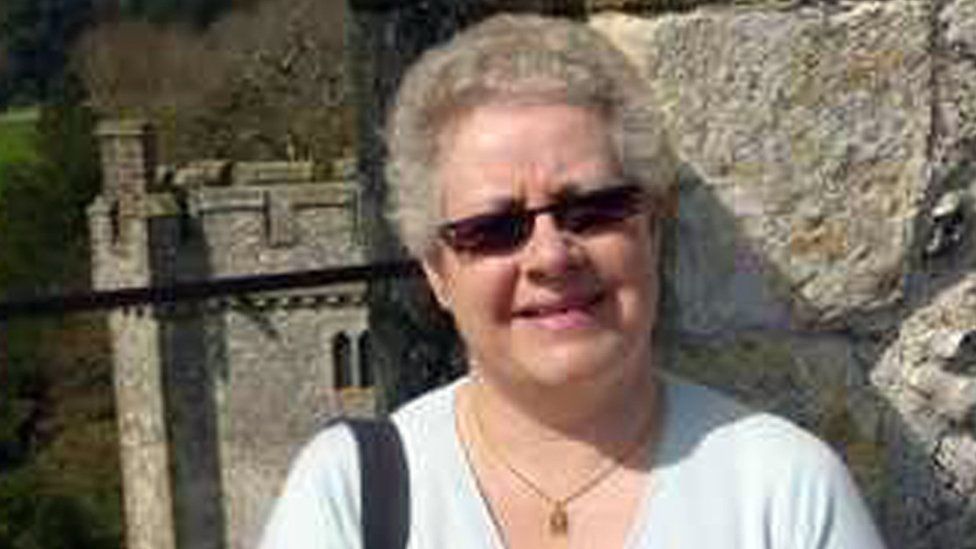 The son of two police officers has been cleared of killing a 56-year-old grandmother by dangerous driving.
Callum Wilkinson's pickup truck crossed the carriageway on the A428 at Bromham, in Befordshire and struck Sandra Nightingale's car on 22 September 2015.
A jury at St Albans Crown Court found him not guilty of causing death by dangerous driving.
He was given a suspended jail sentence after previously pleading guilty to causing death by careless driving.
Mrs Nightingales's daughter Lucy Taylor said she was "very disappointed" with the outcome.
She said: "It seems wrong to me that you can kill someone and walk away."
Wilkinson, of Little Staughton, Bedfordshire, was given a 16-week sentence, suspended for two years, and was ordered to complete 300 hours' unpaid work.
He was also banned from driving for 18 months.
Mrs Nightingale, who lived in Turvey, Bedfordshire, worked for the bird protection charity RSPB and died at the scene.
Wilkinson, who was driving a Mazda pickup truck towing a woodchipper, told a passing driver he had fallen asleep at the wheel after colliding with the car driven by Ms Nightingale, the court heard.
Richard Manning told the jury Wilkinson said to him: "She did not stand a chance - not with me coming at her."
Wilkinson denied he was tired, adding his parents' profession had had a "massive impact" on him and he would not have driven if that were the case.
His father Ewan worked for 27 years in the Bedfordshire Police traffic department and his mother Julie has been with the force for more than 24 years.
"I wasn't tired at all," Wilkinson told the court.
"I remember going up the crest of a hill and down the road as it levelled out. The next thing I remember is the sudden shock of the impact. I had no idea what that was."
Wilkinson said he may have told those on the scene he could have fallen asleep as he was "trying to understand what happened".
Defence barrister Warwick Alesson said: "Callum Wilkinson has suffered deeply as a result of his actions. His actions have led to a death. He would do anything at all to take that back."
Related Internet Links
The BBC is not responsible for the content of external sites.