Koy Bently murder probe: Two arrested over 15-year-old's stabbing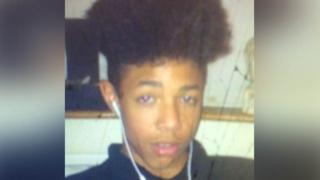 A man and a teenager from London have been arrested in connection with the murder of a 15-year-old boy found stabbed in the chest.
Koy Bentley was fatally wounded on the fifth floor of a block of flats on Water Lane in Watford on Monday afternoon.
Hertfordshire Police said a man from Greenwich, aged 24, and a 15-year-old boy from Willesden had been arrested.
They remain in custody and are being questioned on suspicion of murder.