Stevenage driver Clayton Kentsley jailed over 'silly games' crash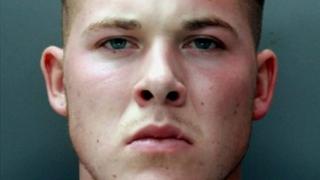 A driver has been jailed for 27 months for playing "silly games" and causing a crash which injured a five-year-old boy.
Clayton Kentsley was racing Connell Burgham who spun out of control and veered into an oncoming car.
Burgham and the boy in the car he hit suffered serious injuries, St Albans Crown Court heard.
Kentsley, 23, from Stevenage, was found guilty of causing serious injury to the boy by dangerous driving at his trial.
Kentsley, of North Road, had denied the offence although admitted a charge of dangerous driving.
The court was told Burgham, 22, of Welham Green, Hertfordshire, suffered head and neck injuries, has been left with a personality disorder and needs constant supervision.
It was ruled Burgham, who cannot work and drive, was unfit to stand trial but the jury decided he had caused serious injury to the young boy by dangerous driving.
'Egging on'
Judge Stephen Warner sentenced Burgham in his absence to an absolute discharge.
The judge told Kentsley he drove with "complete disregard" and the pair were "egging each other on".
At October's trial, the prosecution said the jury would hear about "silly games" by the two men.
Kentsley's Citroen Saxo had been seen "tailgating" Burgham's Saab moments before the crash in Welwyn Garden City almost two years ago.
The court heard Kentsley pulled out into the oncoming lane as if to overtake before a bend and Burgham increased his speed before losing control and veering into a Jaguar carrying the five-year-old boy.
The judge told Kentsley his driving was a cause of the accident, even though he had pulled back in and avoided the crash.
Kentsley was also been disqualified from driving for three years and must take an extended driving test.