Gun shot victim found in Luton school car park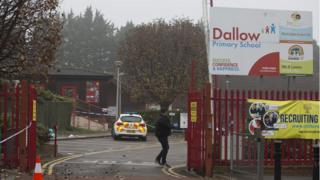 A section of a school car park has been sealed off after a man was found with gunshot wounds.
The man in his 20s was found at Luton's Dallow Road Primary School at 01:30 GMT on Tuesday following what police called "a large-scale disturbance".
He is being treated at the Luton and Dunstable Hospital for serious injuries. Eyewitnesses told of a crowd rowing before the shooting.
Dallow Road is closed while police investigate.
LIVE: For more on this and other Bedfordshire stories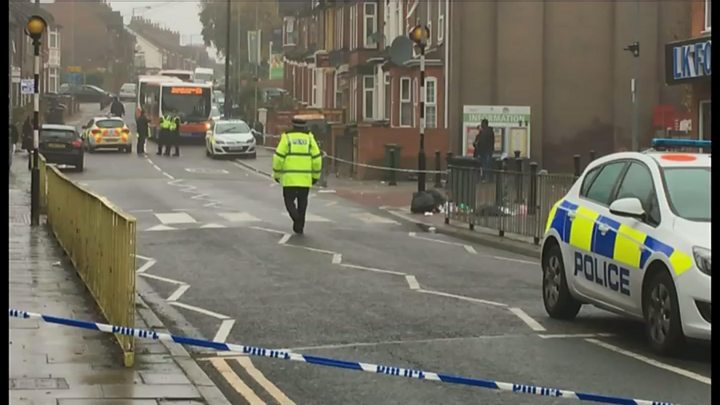 A small section of the school car park has also been sealed off with police tape.
Eye witnesses have told BBC 3CR they saw a crowd of people arguing and fighting before the shooting.
One told the BBC gunshots were heard coming from a car.
The eyewitness said: "Yeah, we just literally came out, saw a load of crowd, fireworks going off in front of vehicles and then two cars pulled up and then the first car must have pulled his window down and the gunshot just went.
"And we were literally standing there - they're ducking, some of them were running."