Judge halts Yarl's Wood rape and misconduct trial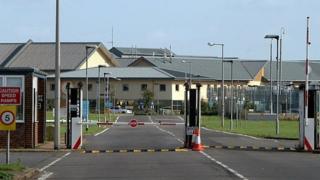 The trial of three detention officers, one of whom is accused of raping a detainee at Yarl's Wood immigration centre, has been halted.
Syed Hussain, 34, denies sexual assault, oral rape and misconduct in public office.
Fellow guards Bodrul Islam, 30, and Thomas Redmond, 28, deny misconduct charges.
The case at Luton Crown Court was halted after a juror experienced "medical problems".
Judge Philip Bartle decided to discharge the jury as proceedings had only recently started.
All three men have been granted bail until they next appear in court.