Bargain basmati lands Luton rice man in police pickle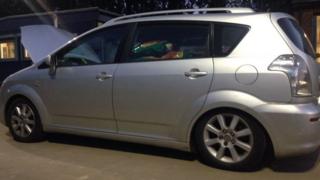 Buying basmati rice at a bargain price turned out to be false economy for one motorist.
Police spotted his car heavily laden with sacks of grain in Luton and advised him to split the load. However, he was spotted later and fined £300.
"The driver found he could buy 20kg (44lb) bags of rice from a cash and carry for £15.49 so bought 40 bags totalling 800kg (1,764lb)," police said.
The cut-price rice and fine cost £920.
Officers from Bedfordshire, Cambridgeshire and Hertfordshire road policing unit stopped the car in Dunstable Road on Friday night.
The driver was advised to remove the sacks of basmati and either split the load or find a more suitable vehicle.
However, he chose to ignore the advice and continue with his basmati booty.
The vehicle was stopped a second time and taken to a weighbridge where the driver was fined.
He then arranged for a friend to help him move the sacks safely.
The force later tweeted: "If you need to carry 800kg of rice, choose a suitable vehicle. This isn't it. Dangerously overweight."