Dead fox found covered in oil in Luton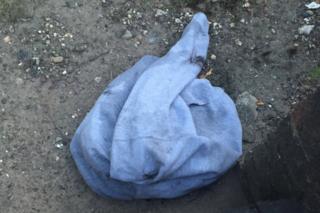 A dead fox that had been covered in oil and wrapped in a jumper has been discovered in Luton.
It was found by a member of the public on a grassed area of Oakley Road on 11 July, but the RSPCA has only now sought the public's help to find out more.
Inspector Lauren Bailey said: "This is a very strange incident and we are keen to find out what happened.
"There was no blood, open wounds or marks on the fox's body, so it's hard to say how he died."
She added: "We do think it is important to find out how he ended up this way and whether deliberate animal cruelty is involved."