Deaths of two people found in Berkhamsted, 'unexplained' police say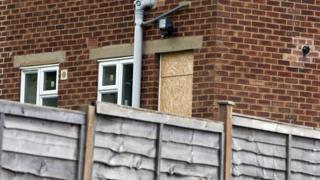 The deaths of two people found at a house in Berkhamsted are being treated as unexplained, police have said.
Police forced their way into the home on Highfield Road at 11.34 GMT on Thursday after concern was raised over the welfare of two people.
The bodies of a man and a woman were found and post mortems are being carried out this afternoon.
Neighbours said the two people had only been in the property for about a month.