Mother and partner deny Luton toddler 'murder'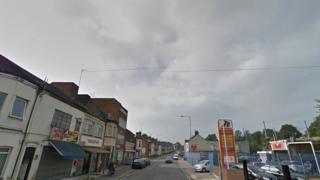 A mother and her partner have pleaded not guilty to murdering her 13-month-old son.
Hardeep Hunjan, 26, and Ronnie Tayler-Morrison, 21, both of Luton, were both charged following the death of Noah Serra-Morrison.
He was found at a property on Crawley Road in the early hours of 21 November and was pronounced dead at Luton and Dunstable Hospital later that morning.
They were remanded in custody and a trial date was set for 8 June.
The pair, who both lived at Crawley Road, also both denied charges of causing or allowing the death of a child and the assault, ill-treatment, neglect or abandonment of a child likely to cause unnecessary suffering or injury.
The trial at Luton Crown Court is expected to last about four weeks.