Simon Carley-Pocock Algarve murder: Suspect took car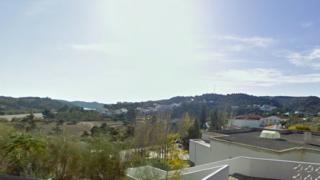 A 20-year-old man arrested on suspicion of murdering a British man in Portugal had been driving the victim's vehicle, police have revealed.
The Briton, named in reports as former Hertfordshire accountant Simon Carley-Pocock, 58, was living in Alcoutim, on the Algarve, when he was killed.
Police issued a statement saying the arrested suspect was in possession of the victim's car and other items.
It added the man was arrested on suspicion of murder and robbery.
Police revealed the victim suffered wounds to the abdomen. It was reported that a spear was used in the attack
Mr Carley-Pocock, who was originally from Welwyn Garden City, is believed to have moved to Portugal more than 10 years ago.
The attack is thought to have happened over the weekend.
A Foreign Office spokesman said: "We are in contact with local authorities following the death of a British national in the Algarve and are ready to provide consular assistance."
Alcoutim is in the eastern Algarve, close to the border to Spain.