Arrest after Briton killed on the Algarve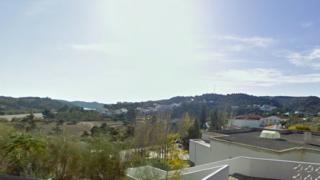 A man has been arrested on suspicion of murdering a British man "with a spear" in Portugal.
The Policia Judiciaria said the victim, 58, thought to originally be from Welwyn Garden City, Hertfordshire, was living in Alcoutim, near Faro, on the Algarve, when he was killed.
A 20-year-old man, from Portugal, was arrested and is being held by police.
The Briton has been named in reports as ex-accountant Simon Carley-Pocock.
He is believed to have moved to Portugal more than 10 years ago.
A police spokesman said: "The victim was 58 years old. He was killed with a stab blow to the abdominal area. A man suspected of the crime of murder was arrested."
It has been reported that a spear was used in the attack which is thought to have happened over the weekend.
A Foreign Office spokesman said: "We are in contact with local authorities following the death of a British national in the Algarve and are ready to provide consular assistance."