Man cleared of role in Aylesbury child sex ring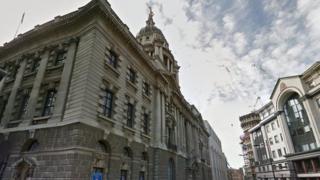 A man has been cleared of being part of a child sex ring which involved the rape and prostitution of schoolgirls.
Jerome Joe, 38, from Aylesbury, Buckinghamshire, faced a retrial at the Old Bailey after a jury could not decide on his case last year.
He was charged with two offences relating to the same girl, who was aged between 13 and 15 at the time.
Eleven men faced trial last July accused of abusing schoolgirls in the town.
Six were found guilty and four were cleared of any wrongdoing, but the jury could not reach a verdict on Mr Joe.
He was charged with rape between January 2007 and January 2010 and sexual activity with a child.
The jury deliberated for nearly 12 hours to find him not guilty of the offences.