Henry Huggins death: CPS considers further charges for jailed pair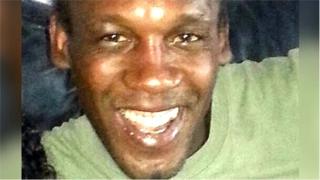 The convictions of two men jailed after injuring a man so severely in a row over a dog that he was left in a coma and later died, are to be reviewed.
Bedfordshire senior coroner Tom Osborne ruled on Wednesday the death of Henry Huggins, 48, from Luton, was unlawful.
"He died as a result of an assault which left him in a vegetative state with a severe brain injury," he said.
The Crown Prosecution Service would now review the convictions of Stuart Docherty and James Early.
"A further review of the case, including recently received expert evidence, is currently being conducted and a decision will be made as soon as possible.
"The case is subject to a formal complaint; therefore, it would be inappropriate to comment further," a CPS spokesman said.
Docherty, 40, of Townley in Luton, was initially jailed for 12 years - later increased to 17. He had admitted causing grievous bodily harm with intent.
Early, 40, of Whipperley Ring, Luton, was convicted at Luton Crown Court of assault causing actual bodily harm and jailed for 30 months. He was released earlier this year.
Mr Huggins was injured when Early had confronted him about his dog - which the two neighbours had previously argued over.
A row followed and Mr Huggins was punched to the ground.
Docherty then arrived and stamped on Mr Huggins' head. The victim suffered serious brain damage and remained in a "persistent vegetative state" for more than 19 months.
He died in May 2015 after being in a coma since the attack on 8 August 2013.
Mr Osborne said Docherty may face further charges because of the severity of the attack and police said they had passed the case to the Crown Prosecution Service.