Fire above Oxfam shuts St Albans city centre street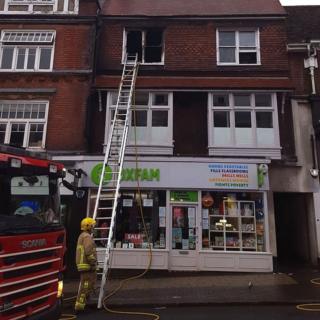 Part of St Albans city centre was shut after a blaze broke out above a shop.
Smoke was seen billowing out of a window above Oxfam on Chequer Street, near the cathedral, at about 06:45 GMT.
Three engines took about two and a half hours to extinguish the fire, Hertfordshire Fire and Rescue Service said.
No-one was hurt and the road has reopened, a fire spokesman said. Some crews are remaining on site to investigate what happened.