Kingshott School bank account raided in fraud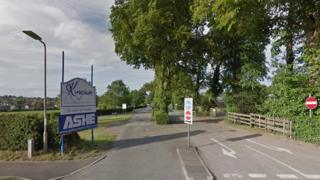 A independent school has been defrauded of £240,000 after a false bank mandate was set up to transfer funds.
Kingshott School in Hitchin, Hertfordshire, discovered the amount had been taken from its bank account.
The preparatory school is working with Action Fraud, run by the City of London Police.
"The loss of money will have no detrimental effect on the school, staff, children and any future planned developments," a school spokesman said.
"The school, police, lawyers, and bank are involved in an attempt to recover the monies obtained fraudulently and until the police investigation is complete Kingshott School will not be able to provide any further details."