Adam Fanelli murder: Two men beat scrap dealer to death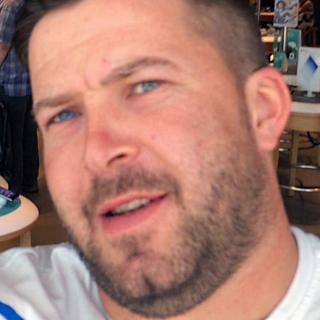 Two travellers have been jailed for life after being convicted of beating a scrap metal dealer to death.
Adam Fanelli, 31, from Dunstable, died when he was overpowered and held while blows rained down on his head and body.
Addy McAllister, 34, of Charlesworth Street, Bolsover, and Jemma Price, 30, of Ridgeway, Kensworth, were found guilty of murder at Luton Crown Court.
Judge Michael Kay said it was a "simmering dispute" between Mr Fanelli and Price which led to the beating.
Both men denied the charge, each blaming the other and claiming they had tried to stop the fight.
"He was left by you to die when it was possible early medical assistance might have saved his life," the judge said.
Price must serve 17 years, less the 176 days already spent in custody, before parole is considered and McAllister 14 years, less the 183 days he spent in custody.
The convicted men have 10 children between them and Mr Fanelli was said also to have been a family man who, just a few weeks before his death, "went off the rails" and began taking drugs.
His wife was expecting their third child and has given birth to a daughter.
Violent row
Mr Fanelli had briefly left home but told his family he was going on "one last bender" before returning to his wife Jess, 28, and their children, the court was told.
That night he took cocaine with McAllister and Price while all were drinking.
They ended up on the Nash Park Travellers site in Winslow Road in the village of Nash near Milton Keynes, where Price and McAllister lived at the time with their families.
A violent row broke out and Mr Fanelli was beaten to death and his body left in a field.
A pathologist found a total of 159 separate injuries inflicted by McAllister and Price.
Finger tip bruise marks to his arms suggested one of his attackers had held him while he was beaten.