Conservative Party holds Hertfordshire seats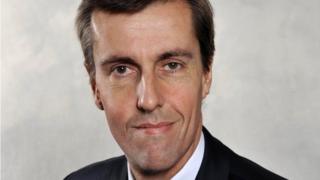 With Hertfordshire's results in, the Conservatives have retained all their seats in the county.
In Stevenage, Stephen McPartland held off the challenge of Labour council leader Sharon Taylor while Richard Harrington held his Watford seat.
Conservative Andrew Selous said he was "hugely honoured " to win a fourth term as MP for South West Bedfordshire.
He said he had expected to closer national result between the Tries and Labour.
The Tories have also held six Buckinghamshire seats.
In Hertfordshire, Anne Main held her St Albans seat beating Labour's Kerry Pollard, with a majority of 12,732.
Conservative party chairman Grant Shapps held Welwyn Hatfield with a 12,153 majority but a reduced share of the vote.
The Tories have also held Broxbourne, Hertfordshire North East, Hertsmere, Hertfordshire South West, Hitchin and Harpenden and Hertford and Stortford.
Mike Penning has also held his Hemel Hempstead seat with a 14,420 majority over Labour's Tony Breslin.