Madina Landsberg murder: Husband given life sentence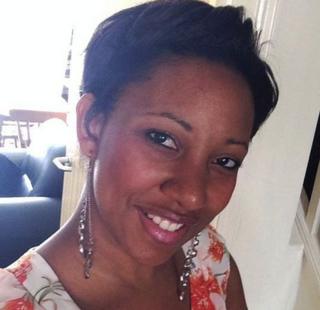 A husband who murdered his wife while on bail for assaulting her will spend at least 13 and a half years in prison.
The body of Madina Landsberg, 31, was found at a house in Hatfield, Hertfordshire on 10 June.
Dexter Landsberg, 34, was given a life sentence at St Albans Crown Court after admitting murder earlier this month.
Mrs Landsberg had made claims of domestic violence to Hertfordshire Police and her husband had been arrested just months before she died.
The force subsequently referred its handling of the case to the Independent Police Complaints Commission (IPCC).
Mrs Landsberg's aunt, Kay Hunda, said the couple's relationship had become strained and that Landsberg was controlling.
"Slowly but surely we found that he didn't want her to have anything to do with her family. He stopped her from socialising," she said.
"She only spoke to you when he wasn't there. There were times she wouldn't even answer your email or even speak to others on a social network unless he had approved."
Ms Hunda expressed disappointment at the length of the jail term, but said no amount of time could have brought her niece back.
"She had such an infectious laugh, an infectious smile," she said.
"She always looked on the positive side of life and wanted to help everybody else."