Sex attacks accused Paul Drinkwater 'caught by DNA advances'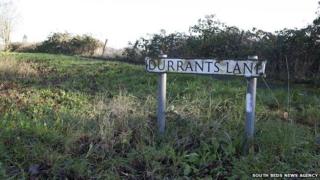 A man accused of sex attacks on Hertfordshire teenagers in 1984 was caught because of advances in DNA profiling, a jury has heard.
Paul Drinkwater, 52, has denied seven charges in connection with attacks in Berkhamsted.
They include the rape and robbery of a 15-year-old girl and knifepoint attacks on two 18-year-olds.
The court heard DNA found in tests was "seven million times more likely" to have come from him than anyone else.
The prosecution told St Albans Crown Court that Mr Drinkwater, who lived in the town at the time, raped and robbed the 15-year-old at knifepoint on a school playing field in the Durrants Lane area.
'Worst nightmare'
She had been walking home after a night with friends at the cinema.
On 16 December, a masked knifeman raped and robbed one 18-year-old girl and indecently assaulted another, in the Bullbeggars Lane area, after they had left a party at the Old Mill House and were unable to get a lift.
Prosecutor Ann Evans told the jury the case was "every woman's worst nightmare".
"They are knifepoint rapes where the perpetrator wore a balaclava and took young girls off the street late at night," she said.
Mrs Evans said: "Through advances in DNA analysis forensic scientists were able to match the DNA from these two crimes to the defendant."
Samples taken from trousers worn by the 18-year-old rape victim also matched the DNA of Mr Drinkwater, the court heard.
"The likelihood of this sample coming from someone unrelated to the defendant was put at 1 in 43 million," Mrs Evans said.
The trial continues.