Benefits cheat caught via Facebook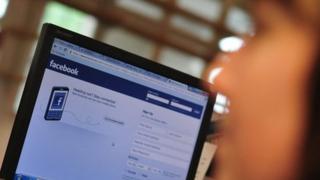 A mother from Bedfordshire must repay thousands of pounds in falsely claimed benefits after her Facebook account revealed she was dating her landlord.
Jenna Priest, 29, of Bridge View, Shefford, admitted making false claims for housing benefit and failing to declare a change of circumstances.
Bedford Magistrates' Court heard she claimed to be a jobless single parent to obtain income and housing benefit.
She has been ordered to pay back £6,325 in benefits and fined £1,000.
Priest pleaded guilty to falsely claiming housing benefit from September 2013 and failing to declare her circumstances had changed in relation to the income support she was claiming.
'Excellent result'
An inquiry was launched by Central Bedfordshire Council when her Facebook profile revealed she was in a relationship with her landlord, and Priest was interviewed under caution.
She said she had met her landlord through an online dating site 18 months previously but denied they were a couple.
But she accepted the £120 a week she paid for two rooms in the four-bedroom house in Shefford was not a business arrangement as the pair's financial arrangements were not completely separate.
Maurice Jones, executive council member for corporate resources, said it was an "excellent result" for the revenue and benefits team which "uses all resources to catch people acting illegally".
Priest was also also ordered to pay a £100 victim surcharge and £732 in prosecution costs.